The campaign for former President Donald Trump is crowing about a new endorsement in the world of hip hop, one that adds to the growing number of artists getting behind the 45th president as his criminal trials provoke an outpouring of sympathy and reminiscence about his support for Black Americans during his first term.
Waka Flocka Flame, the "No Hands" rapper who has dropped multiple hit songs in the Billboard Top 100 over the past decade, posted "TRUMP2024" on X Monday. The endorsement was quickly picked up by the MAGA War Room account for President Trump's campaign, which posted a picture of the two together. Both posts racked up nearly four million views in less than 24 hours.
TRUMP2024

— Waka Flocka Flame 🔥 (@WakaFlocka) October 16, 2023
.@WakaFlocka endorses Donald J. Trump for President. pic.twitter.com/MwZJP3y7T5

— MAGA War Room (@MAGAIncWarRoom) October 16, 2023
The change is stark given the expletive-ridden message Waka posted in 2015 criticizing Trump as a first-time candidate. His support comes just one week after fellow hip hop star Sexyy Red announced her support for President Trump on a podcast where she reminded listeners about the former president's Covid-19 relief funds for Black Americans and reform efforts around incarceration.
"We need him back, 'cause them checks? Oooh, yeah, them stimulus checks," Sexyy Red said. "Trump, we miss you."
WATCH: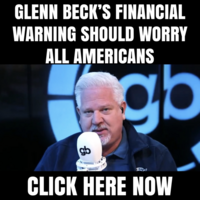 The wave of endorsements also includes Ye, Ice Cube, and Lil Wayne, all of whom recognize Trump as a kindred spirit battling a federal government hell-bent on prosecuting him for alleged crimes while others, including Hunter Biden, have managed to garner favoritism in their prosecutions.
For those studying the intersection of MAGA and hip-hop, the endorsements should not come as a surprise. During his first term, President Trump went to great lengths to free rappers Kodak Black and A$AP Rocky from prison and pardoned Lil Wayne for a previous crime.
Ice Cube
recently sat down with Tucker Carlson to explain how colleagues in the music scene try and pressure artists to get behind President Joe Biden or fall in line with their beliefs about COVID-19 vaccines.