A lecturer at Stanford University has been suspended after he allegedly forced Jewish students to stand in a corner while labeling them as "colonizers." He also praised and justified the recent terrorist attacks carried out by Hamas, referring to the jihadist group as "freedom fighters."
Students told the San Francisco Chronicle that the professor, who has been identified as Ameer Hasan Loggins, opened two classes on Tuesday by stating that the day's lesson would focus on "colonialism." He then proceeded to blame the current conflict on "Zionists" and justified last weekend's terrorist attacks that left more than 1,300 Israelis and at least 27 Americans dead, stating that they were a necessary part of "the resistance."
The teacher then asked Jewish students to identify themselves before ordering them to stand in a corner, stating that this is what they were doing to Palestinians, said Nourya Cohen, a co-president of Stanford's Israeli Student Association. "He asked how many Jews died in the Holocaust," Cohen said. When one student said six million, the professor said, "Yes. Only six million."
"Colonizers killed more than 6 million. Israel is a colonizer," the lecturer reportedly said.
Rabbi Dov Greenberg, director of the Chabad Stanford Jewish Center, spoke to three students from the class and told the Jewish news outlet Forward that they were afraid to speak out over fears of repercussions. "He said, 'Hamas is a legitimate representation of the Palestinian people,'" Greenberg told the outlet. "'They are not a terrorist group. They are freedom fighters. Their actions are legitimate.'"
On Wednesday, Stanford president Richard Saller and provost Jenny Martinez released a statement confirming that Hassan Loggins had been suspended. "We have received a report of a class in which a non-faculty instructor is reported to have addressed the Middle East conflict in a manner that called out individual students in class based on their backgrounds and identities. Without prejudging the matter, this report is a cause for serious concern," reads the statement. "Academic freedom does not permit the identity-based targeting of students. The instructor in this course is not currently teaching while the university works to ascertain the facts of the situation."
The terrorist attacks in Israel have highlighted the concerning level of support for Hamas on American college campuses. Student groups issued support for Hamas and organized student rallies at Harvard, Columbia, the University of Pennsylvania and a number of additional elite universities.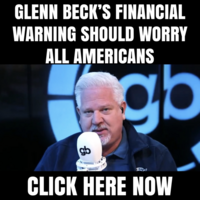 At Drexel University, police are probing an incident in which a Jewish student's dorm room was set on fire. In another act of violence, an Israeli student was allegedly attacked with a stick outside Columbia University's main library, according to a report from the NYPD.
Harvard University has faced intense scrutiny after a student group appeared to justify the terrorist attacks shortly after they occurred last weekend. "Today's events did not occur in a vacuum. For the last two decades, millions of Palestinians in Gaza have been forced to live in an open-air prison. Israeli officials promise to 'open the gates of hell,' and the massacres in Gaza have already commenced. Palestinians in Gaza have no shelters for refuge and nowhere to escape. In the coming days, Palestinians will be forced to bear the full brunt of Israel's violence," the group said.
Harvard president Claudine Gay has come out in support of the students, stating that "we do not punish or sanction people for expressing such views, but that is a far cry from endorsing them."