A new poll released by Stack Data Strategy indicates a significant lead for former President Donald Trump over President Joe Biden in a potential 2024 presidential rematch.
The findings, atop the Politico Playbook this morning, suggest a seismic shift in the political landscape, with Trump not only leading in crucial battleground states but also outperforming other potential Democratic contenders.
The poll, which surveyed 15,000 respondents, projects Trump to secure 292 electoral votes compared to Biden's 246 if the election were held today. This forecast, based on the Multi-level Regression and Poststratification (MRP) model, shows Trump reclaiming pivotal swing states – Arizona, Georgia, Pennsylvania, and Wisconsin – that he won in 2016 but lost in 2020.
The model shows some especially important. Donald Trump is the only Republican who would win, and it doesn't matter if he faces Biden, Harris or Newsom.

DeSantis gets demolished and Haley would be, too. https://t.co/nLEAEJ28Jx

— Rich Baris "The People's Pundit" (@Peoples_Pundit) November 13, 2023
These swing states, often characterized by their exceptionally close voting outcomes, are vital for the former president's route to reclaim his presidency. Even though Trump has an advantage in the electoral college, poll results suggest that his opponent might again secure a slim majority in the popular vote, with percentages at 49% to 48% in favor of Biden.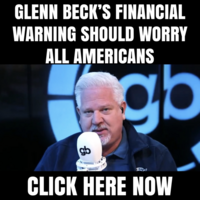 Late polls have reportedly raised concerns among groups within the Democratic Party, leading to calls from high-ranking members for Biden to reevaluate his decision to run. The polls also indicate that Trump would likely defeat both Vice President Kamala Harris and California Governor Gavin Newsom, reinforcing his standing as the Republican Party's leading contender.
Newsom has been actively taking steps that suggest he might be considering a potential run for the presidency, despite repeatedly denying any interest in such a pursuit. However, he has repeatedly stated that he would "never, ever, ever run for president." Political analysts believe that the funds raised would be available to him if he changes his mind.
The poll also indicates a challenging scenario for other Republican candidates. Florida Governor Ron DeSantis, once considered a possible successor to Trump, is predicted to suffer a considerable loss against Biden, an anticipated division of 359 to 179. Some Republican Party members seem to be getting the message.
Senator Tim Scott (R-SC), announced Sunday that he would be suspending his presidential campaign in a surprising statement. According to a report from Politico, Scott's announcement was so unexpected that it even shocked members of his own staff. Multiple campaign staffers told the outlet that they did not know about the announcement before the Fox News interview.
Last week Peter Doocy tailed Biden to ask for his thoughts on the latest polls that showed him trailing Trump in five of six key swing states.
"Because you don't read the polls," Biden told Doocy. "[Unintelligible] Ten polls! Eight of them I'm beating him in those states. Eight of them. You guys only do two, CNN and New York Times."
The polls have represented a potential turning point in the lead-up to the 2024 presidential election. With Trump's commanding lead in key battleground states and his ability to outperform other Republican candidates, the GOP appears to be rallying behind the former president as their best chance to reclaim the White House.
Last month, the New York Times, Bloomberg, and Morning Consult released a devastating dataset showing Biden trailing Trump by up to 10 points with third-party candidates on the ballot and eight points behind in a head-to-head matchup. Overall, Biden is behind Trump 43 percent to 47 percent among voters in Arizona, Georgia, Michigan, Nevada, North Carolina, Pennsylvania and Wisconsin. The poll of more than 5,000 registered voters has an error margin of just 1 percent.