On Tuesday, former President Donald Trump expressed his profound sorrow over the passing of his elder sister, Maryanne Trump Barry, who died at the age of 86 in her Manhattan apartment.
Trump described his sister as a person of unique presence, a "truly beautiful woman, tall and elegant," and praised her intellect and judicial career. Maryanne Trump Barry, recognized for her significant contributions to the judiciary, served as a judge on the United States Court of Appeals for the Third Circuit, appointed by former President Ronald Reagan.
"Her life was largely problem free, PERFECT, until I made it difficult for her when I decided to run for President," Trump wrote on Truth Social.
Despite her achievements, Barry's later years were marred by difficulties stemming from her brother's political ascent. In his statement, Trump lamented the challenges she faced following his decision to run for President.
"The Fake News, and others, went after her mercilessly, and because of the fact that she felt it inappropriate, due to her position, to defend herself, it just never stopped!" Trump wrote. "While tough and strong, she was made to suffer in those years from 2016 until her Retirement."
Barry's career in law was influential. Appointed in 1983 to the United States District Court for the District of New Jersey, she was among the few women in high judicial positions at the time.
However, her illustrious career did not come without controversies. In 2019, she resigned amid an ethics investigation concerning unreported income linked to the Trump family's real estate dealings. Despite these issues, her brother's recent statement focused on her contributions and his personal loss.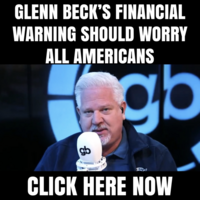 The former president also recalled the support and praise Maryanne received for her intellect and judicial acumen. Her passing was not only a loss for the Trump family but also for the legal community, where she left an indelible mark.
"I will never forget the many times people would come up to me and say, 'Your sister was the smartest person on the Court.' I was always honored by that, but understood exactly what they meant—They were right! She was a great Judge, and a great sister. She will be truly missed!"