Former President Donald Trump took a unique approach to respond to a tweet by Capitol reporter Jake Sherman. Using a Sharpie, Trump apparently made notations on Sherman's tweet, humorously correcting him and ending with the cheeky remark, "Better Luck Next Time, Jake!"
Jake Sherman had tweeted about Trump's endorsements, pointing out that some of the candidates Trump endorsed, like Jordan and Banks, had lost. He also mentioned that Emmer was down by 26 votes before Trump spoke against him, suggesting that Trump's intervention might have further affected Emmer's chances.
Rep. Marjorie Taylor Greene (R-GA), a staunch supporter of Trump, was quick to jump into the conversation. She tweeted a post directed at Sherman with Trump's notations attached, hinting that he got his facts wrong and needed to "Get [his] story straight."
.@JakeSherman
President Trump has a few corrections for you.
Get your story straight Jake! pic.twitter.com/GKYcFg42eH

— Marjorie Taylor Greene 🇺🇸 (@mtgreenee) October 26, 2023
The U.S. House of Representatives chose Rep. Mike Johnson (R-LA) as its new Speaker ending a nail-biting and unpredictable 22-day contest on Wednesday. The decision followed a roller-coaster selection process, with various prominent GOP figures vying for the coveted position, as well as Trump weighing in on the final outcome.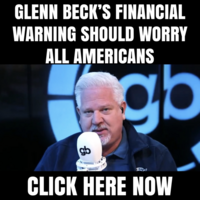 Trump remarked, "I just want to congratulate Mike Johnson. He will be a great Speaker of the House, and we were very happy to help. I've known him for a long time. He's a tremendous leader. He's a tremendous man."
"He comes from a wonderful place, Louisiana … He's going to be a great speaker – I think you're going to be very proud of him," he finished.
Johnson's victory marks a unanimous choice for a Republican speaker, the first such occurrence since the election of Speaker John Boehner in January 2011. Former House Speaker Kevin McCarthy and other notable GOP members were recognized with applause and standing ovations after voting for the now-Speaker.
Johnson's path to the Speaker's chair, like McCarthy's, was filled with unexpected twists. Tom Emmer (R-MN), after initially securing the conference nomination, exited the race, following a tide of unfavorable responses from his party and criticism from Trump. Prior to Emmer, Rep. Jim Jordan (R-OH) faced challenges consolidating support from establishment Republicans.
REACTIONS:
I love when Trump does this 🤣

— ALX 🎃 (@alx) October 26, 2023
The sharpie reemerges

— John Shannon (#RadioJohn) 🎙️🚕🌊💙🗳️ (@JohnRadioTFI) October 26, 2023
Didn't Emmer drop out because of Trump?

— Freedom On Fire (@freedomonfire) October 26, 2023