Asa Hutchinson faced a tumultuous reception from a crowd of Republican supporters this weekend as he made bold predictions regarding the legal future of former President Donald Trump.
During the Florida Republican Party's Freedom Summit, Hutchinson said there was a "significant likelihood" that Trump would be convicted on a felony offense in the coming year.
"That may or may not happen before you vote in March," he said, referring to the timing of potential legal actions against Trump and the primary elections. "And it might not make any difference to you, but it will make a difference for our chances to attract independent voters in November."
Despite Hutchinson's efforts to frame the matter as one of legal and political strategy, the crowd's reaction was overwhelmingly negative. His comments were met with relentless booing from attendees, many of whom remain staunch supporters of the former president.
Their political paths have intersected on various occasions. As Governor, Hutchinson occasionally commented on national policies and issues during Trump's presidency. For example, he supported some of Trump's policies but also spoke out on issues where he had differing views, such as trade tariffs and their impact on Arkansas's economy and agriculture.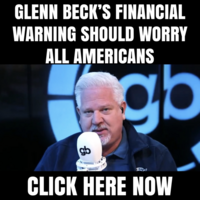 "It will weaken the GOP for decades to come," Hutchinson warned. "As a party, we must support the rule of law. We cannot win as a country without integrity of the White House."
The overall negative response has highlighted the difficult road ahead for Republicans who are willing to openly criticize Trump. As Hutchinson concluded, his sentiment that the GOP risks its future by ignoring the issues surrounding Trump was clear. "The next generation will not look favorably back on this time."
After Trump's presidency, as the Republican Party has been contemplating its future direction, figures like Asa Hutchinson have been part of the conversation about the party's leadership and ideological stance. Hutchinson has indicated that he believes the GOP should move beyond Trump's influence to a more traditional Republican approach, which has oftentimes put him at odds with Trump loyalists within the party.
Hutchinson has also struggled in the polls and is among the Republican candidates who may be at risk of not qualifying for the third GOP presidential debate. To be eligible for the debate stage, candidates must have at least 4 percent in multiple polls and collect a minimum of 70,000 unique donors nationwide, according to the RNC.
Hutchinson, along with other potential candidates like Chris Christie, U.S. Senator Tim Scott, and North Dakota Governor Doug Burgum may not meet these benchmarks and could miss out on the debate.
In September, Hutchinson announced he would persist with his campaign despite not qualifying for the second RNC Presidential Primary Debate as well. "My goal is to increase my polling numbers to 4% in an early state before Thanksgiving. If that goal is met, then I remain competitive and in contention for either Caucus Day or Primary Day," Hutchinson wrote.
"I entered this race because it is critically important for a leader within the Republican Party to stand up to Donald Trump and call him out on misleading his supporters and the American people."