On Monday, the courtroom became an arena of contention as former President Donald Trump exchanged heated remarks with New York Supreme Court Justice Arthur Engoron during a testimony in a lawsuit initiated by New York Attorney General Letitia James.
Trump did not hold back his thoughts, inside and outside the courtroom, resulting in a series of tense exchanges that disrupted the legal proceedings.
"This is really election interference," Trump said. "This is fairly ridiculous. The numbers are much greater than on the financial statement. And we've already proven that. They said Mar-a-Lago is worth $18 million."
"You have a racist attorney general who made some terrible statements, and you see some more that came over the wires today. It's a very sad situation for our country. We shouldn't have this. This is for third-world countries. And it's very unfair."
The courtroom witnessed a more unusual scene as Trump's lawyer and Justice Engoron engaged in a verbal tug-of-war over the conduct of the proceedings. Trump's legal representative demanded the judge pay heed to the former president's explanations.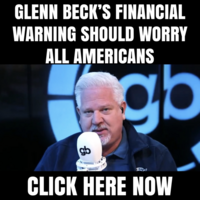 Tensions peaked when the discussion turned to the financial valuations of Trump's assets, including his Mar-a-Lago resort. Trump disputed the $18 million valuation assigned, claiming the property's worth to be exponentially higher, a statement Justice Engoron seemed to challenge.
🚨 NY Judge reportedly screamed at Donald Trump after he took the stand in trial pic.twitter.com/DHZ6QlSJX1

— Benny Johnson (@bennyjohnson) November 6, 2023
Engoron reportedly displayed huge irritation over Trump's lengthy responses to attorney Kevin Wallace's questions. "Please just answer the questions, no speeches."
Trump responded, "It was so long ago, but well beyond the statute of limitations for anyone else, but not me because I'm sure the judge will rule against me."
Engoron responded by questioning if Trump's statement was a "necessary part of the narrative".
Engoron said, "You can attack me as much as you want, but please answer the question."
"Values are far bigger than what's on the statements… I thought 40 Wall St… Doral was underestimated, considerably more valuable," said Trump. He went on to criticize Engoron for undervaluing his Mar-A-Lago estate: "$18 million, but it is worth 50 to 100 times more than that… But the judge ruled against me. I don't know how he got to those numbers. The most valuable asset was the brand asset, but I didn't put it on the statement…If I wanted to build up a statement, like you said, I would have added the brand value here."
The judge addressed Trump's counsel: "Can you control your client? This is not a political rally: this is a courtroom."
A tumultuous exchange reportedly followed among Trump, his attorney, and Engoron.
"They should try to ask better questions," Trump's attorney remarked concerning prosecutors' line of questioning.
"I'm not here to hear what he has to say… he goes into speeches," Engoron stated.
The day's events are likely to add to the already substantial public and media scrutiny of the lawsuit, which Trump has consistently lambasted as a witch hunt. The lawsuit, which revolves around the business dealings of the Trump Organization, has been a focal point of contention between Trump and Democrat state officials.