Two new polls released Sunday have continued to indicate that President Joe Biden is losing critical support among minority voters for his 2024 campaign that he simply cannot afford.
According to polling from The New York Times/Siena College of six key swing states alongside a national poll from CBS News, Biden's support among Black and Hispanic voters has suffered devastating losses. The polls show a stunning reversal; Biden won all six states polled by NYT in 2020.
The ongoing collapse of Biden's support in the Black and Hispanic voter bases has been reported on by Trending Politics several times in the past two years despite establishment outlets expressing surprise. For example" CNN host Phil Mattingly told his audience Friday that his "jaw dropped," when a Black voter explained this.
Black & Hispanic voters are not convinced they would be helped financially if Biden wins a 2nd term.
Hispanic voters are more likely to say their finances would improve under Trump than Biden. And most Black voters do not expect their finances to change if Biden wins again. pic.twitter.com/wZZwieC5Nb

— CBS News Poll (@CBSNewsPoll) November 5, 2023
CBS News reported,
"Those financial factors may be hurting Mr. Biden with Black and Hispanic voters, key parts of the Democratic coalition, who are not convinced they would be helped financially if he wins a second term. 

Hispanic voters are much likelier to say their finances would improve under Trump than Mr. Biden. And most Black voters do not expect their finances to change if Mr. Biden wins again."
The New York Times likewise wrote, "Black voters — long a bulwark for Democrats and for Mr. Biden — are now registering 22 percent support in these states for Mr. Trump, a level unseen in presidential politics for a Republican in modern times."
Surprisingly, the outlet observed that a "gradual racial realignment" appears to be occurring between Democrats and the GOP. The Times cites that "the more diverse the swing state, the farther Mr. Biden was behind, and he led only in the whitest of the six."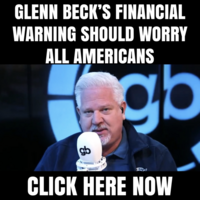 One voter, Spencer Weiss, a 53-year-old 2020 Biden voter from Pennsylvania explained,
"The world is falling apart under Biden. I would much rather see somebody that I feel can be a positive role-model leader for the country. But at least I think Trump has his wits about him."
Biden's lead over former President Donald Trump with Hispanic voters has been whittled down to single digits. With these gains, Trump now leads by 10 points in Nevada, six points in Georgia, four points in Pennsylvania, and five in Arizona and Michigan.
NEW YORK TIMES: Trump Leads in 5 Critical States as Voters Blast Biden, Times/Siena Poll Finds

NEVADA
Trump: 52
Biden: 41

GEORGIA
Trump: 49
Biden: 43

ARIZONA
Trump: 49
Biden: 44

MICHIGAN
Trump: 48
Biden: 43

PENNSYLVANIA
Trump: 48
Biden: 44

WISCONSIN
Biden: 47
Trump: 45 pic.twitter.com/8qswux857X

— Election Wizard (@ElectionWiz) November 5, 2023
The central through lines in the polling seemed to show that the majority of voters polled pointed to their personal finances and the economy writ large performing better under Trump than under Biden, and greater faith in Trump's ability to lead in that arena. They further pointed to Biden's age and cited concerns about this "mental sharpness."
As the Times reported,
"An overwhelming 71 percent said he was "too old" to be an effective president — an opinion shared across every demographic and geographic group in the poll, including a remarkable 54 percent of Mr. Biden's own supporters."
Axios observed that if the 2024 Election were to be held today, Trump would handily defeat Biden with well over 300 Electoral College votes citing the Times/Siena poll.