Conservative superstar Candace Owens wasn't having it from one liberal agitator who claimed she and others felt "victimized" by her presence on campus.
A class act, Owens hushed a supportive crowd attempting to drown out a young woman who claimed she was "marginalizing" trans students on campus who were victims of her freedom of speech.
"There are students on this campus who actively feel victimized by your presence here today," said the red-haired student adding that Owens misgendered a fellow student during her speech.
"Guys I want to hear her. Go ahead," Owens interjected, silencing the noise.
"What do you have to say to the trans students on this campus who feel actively victimized?" she asked.
"Life's tough, get a helmet man," Owens replied, drawing thunderous cheers from the audience.
WATCH: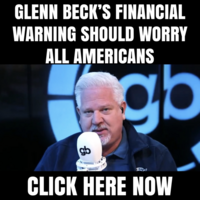 As part of Turning Point USA's "Life Free" tour, Owens has been traveling the country and visiting college campuses to share her trademark hot takes on Black conservatives being mistreated by liberals who claim they are confused or actively working against their own best interests. She has slammed leaders in the Black Lives Matter movement, releasing her documentary "The Greatest Lie Ever Sold" which characterizes the 2020 riots and subsequent grift as emblematic of a liberal cause more interested in self-service than public service. Her outspokenness has drawn support from celebrities like Kanye, Ray J, and Kid Rock.
When it comes to the issue of transgenderism, Owens has been a vocal defender of women she claims are being marginalized at the hands of "woke" corporations who include transgender individuals in their clothing lines. She has also criticized the inclusion of transgender athletes in women's sports, a stance which caused YouTube to demonetize some of her videos.
When it comes to former President Donald Trump, Owens said he is one leader in a long line of conservative intellectuals who influenced her baptism into politics at an early age. Growing up, she leaned into the writings of Ann Coulter and Larry Elder and read authors like Thomas Sowell and economist Milton Friedman. When the former president appeared before a crowd of Black voters in 2016 and asked what they would have to lose by supporting him, Owens wrote in her book that her life was "forever altered."