Ben Shapiro, who co-founded The Daily Wire, publicly expressed disapproval of Candace Owens, a major contributor at the company, regarding her statements about the Israel-Hamas conflict.
During a private event, Shapiro labeled Owens' conduct as "disgraceful" and described her handling of the issue as "faux sophistication," deeming it "ridiculous."
"Everybody can see the moves that she's making and the things that she's saying, and I find them distracting," Shapiro said.
The dispute can be traced all the way back to 2022 when Owens shared a tweet from Max Blumenthal, a pro-Palestine advocate in the Middle East conflict. Owens agreed with Blumenthal's perspective that the Anti-Defamation League (ADL) was biased.
You are about to get into a lot of trouble for stating this.
Reminds me of when I said something similar about the NAACP and BLM way back when.
When you disrupt the trauma economy and call out the not-for-profits that benefit from it, you become their next target. https://t.co/gNbl9YsoZZ

— Candace Owens (@RealCandaceO) November 5, 2022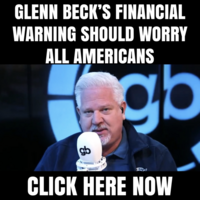 The tweet then attracted criticism from Shapiro after he condemned Owens for amplifying Blumenthal's message, whom he characterized as a person who "spends his life covering for Jew-haters and stumping for Israel's destruction."
I don't know who Max Blumenthal is, but I do know that you have my number and could have informed me in earnest.
Real relationships should trump Twitter theatre.
Let's set a better example going forward.

— Candace Owens (@RealCandaceO) November 6, 2022
Owens, caught off guard by Shapiro's public criticism, believed the issue should have been handled privately considering their professional ties at The Daily Wire. She argued that genuine relationships should be prioritized over public posturing on social media.
No government anywhere has a right to commit a genocide, ever.

There is no justification for a genocide.

I can't believe this even needs to be said or is even considered the least bit controversial to state.

— Candace Owens (@RealCandaceO) November 3, 2023
Despite the ongoing spat, Owens is closely associated with The Daily Wire. She joined the platform to host her own show, "The Candace Owens Show," which focuses on political and cultural topics from a conservative perspective.
She is known for her strong support of former President Donald Trump and her criticism of the Democrat Party. Before joining The Daily Wire, she gained prominence through her online presence and as a commentator on various news programs.
The disagreement sparked attention leading to speculation about Owens' future with The Daily Wire. Notably, Owens had removed mention of The Daily Wire from her Twitter profile, fueling the rumors.