Mika Brzezinski, co-host of MSNBC's "Morning Joe," lost it on live TV Tuesday morning as she chided voters for having legitimate concerns about President Joe Biden's age and ability to carry out the duties of the presidency.
Saying Republicans have unfairly maligned the Democratic incumbent, Brzezinski claimed President Biden is "working" and that it would be ludicrous for voters to side with former President Donald Trump.
"I'm going to lose it, literally I'm going to lose it. They bring up his age, he's 80 years old. He makes jokes about his age. And yet he's working on every level, foreign and domestically. And then, are you making the argument, is one making that argument that oh, he's 80, therefore a voter is going to vote for Donald Trump? Like that's the choice?" Brzezinski asked incredulously.

Joe Scarborough was quick to add that President Trump, 77, was a frequent cable news viewer while in office, something that the onetime Republican congressmen ostensibly leaves him unqualified for a second term.
With President Trump now dominating President Biden in five of six swing states, MSNBC hosts have begun to lash out at the GOP frontrunner and his Republican allies in Congress as they grapple with the possibility of a second four-year term for President Trump.
Following the election of House Speaker Mike Johnson (R-LA), former Biden press secretary Jen Psaki mocked him as a "Christian fundamentalist" who puts the nation at risk with his biblical worldview. Nicolle Wallace, another MSNBC host, claimed President Trump has an affinity for Adolf Hitler while another columnist for the network said Trump must "die in prison." Scarborough himself has laughed at President Trump over menial matters like his recent physical.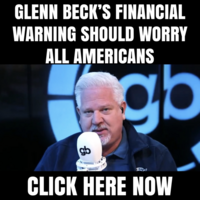 The ascension of President Trump has been too much for Scarborough and Brzezinski at times. The former cursed on air over the 45th president's successful appearance during a televised town hall and at other times has said President Biden is "risking his life" by visiting Ukraine during its war with Russia. Scarborough has also appeared visibly shaken at President Biden's softening poll numbers which show large majorities of Americans as well as Democrats do not want the elderly president to run for a second term.