Senator John Fetterman (D-PA) uttered one of the more bizarre statements of his young career at a recent event, telling a protestor that his stroke history prevented him from understanding what the young man was yelling about.
Sen. Fetterman was on the campaign trail stumping for a fellow Pennsylvania Democratic politician when he was interrupted by a stubbled millennial who shouted about dead civilians in Gaza and pressed the senator to join calls for a ceasefire by Israel.
As the man was dragged away by security, Sen. Fetterman gave a curious reply.
"The joke is on you! I had a stroke, I can't fully understand what you're saying!" he yelled back.
WATCH:

During his successful 2022 campaign, then-candidate Fetterman suffered a massive stroke that took him off the trail for months in a hotly contested election against Republican candidate Mehmet Oz. Fetterman, who blamed the health crisis on his lack of urgency in visiting the doctor, emerged victorious but not without linguistic consequences: He has been seen slurring words in congressional hearings, struggling to piece together basic sentences, and generally making unintelligible statements when out in public.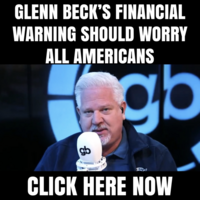 Roaming America's halls of power in his trademark hoodies, Sen. Fetterman is out of place even by lenient standards. Senate Majority Leader Chuck Schumer quietly relaxed the chamber's dress code to accommodate his colleague only to reverse course a week later after bipartisan outcry.
The latest polls show President Joe Biden badly trailing former President Donald Trump among Pennsylvania voters, a result fueling speculation that Sen. Fetterman is out of step with the desires of his constituents. Members of his staff have been caught in undercover videos saying he would support legislation to abolish the Second Amendment despite representing a state where nearly half of all residents own firearms. He gets no quarter from the left either, as seen in a recent video where a voter was dragged away by his security guard after calling on Fetterman to support a ceasefire by Israel.
Fetterman's predicament was perhaps summarized best by himself. During a recent live TV appearance, he told late-night host Stephen Colbert that he "can't believe" that voters are sending such dim-witted representatives to the nation's capitol to pass laws and lead the federal government.
"You all should need to know that America is not sending their best and brightest to Washington, D.C.,," he said, drawing laughter from the audience. Fetterman shook his head in disbelief, adding, "Sometimes you just literally can't believe, like, you know, these people are making the decisions that are, you know, determining the government here. And it's actually scary to me."