Senate Majority Leader Mitch McConnell (R-KY) stated that he is in good health after being asked about his recent freezing episodes during an appearance on Face The Nation. McConnell also endorsed the idea of continued aid to Ukraine and stated that the U.S. must stand up to the "axis of evil" in the world.
McConnell's health has been a topic of concern over the last several weeks after the longtime GOP Senate leader abruptly froze up during two separate press conferences. "I'm fine. I'm completely recovered and just fine," McConnell told Face The Nation host Margaret Brennan when asked about his health.
"You and your office felt the need to share and disclose some of the details about your health because of some of these public incidents. And the doctor here said there was no evidence of Parkinson's disease or a stroke or a seizure. And I wonder, is there anything the public should know that wasn't disclosed?" Brennan followed up.
"I'm in good shape, completely recovered, and back on the job," McConnell answered.
McConnell also addressed the ongoing war in the Middle East and the prospect of continuing aid to Ukraine.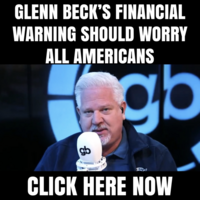 "If you look at the Ukraine assistance, let's talk about where the money is really going. A significant portion of it is being spent in the United States, in 38 different states, replacing the weapons that we sent to Ukraine with more modern weapons. So we're rebuilding our industrial base," the longtime Senate leader said when asked about growing objections to unlimited aid.
A growing number of Republicans have come out against continued assistance while the public has also signaled growing disillusionment with the effort. According to a CNN poll conducted in August, 55 percent of respondents wanted a pause in all aid to Ukraine, representing a dramatic shift from February 2022, when 68 percent of those polled wanted funding to increase.
McConnell also brushed off concerns about an escalation of the conflict and framed continued aid as a good investment in U.S. national security. "No Americans are getting killed in Ukraine. We're rebuilding our industrial base. The Ukrainians are destroying the army of one of our biggest rivals. I have a hard time finding anything wrong with that," he said. "I think it's wonderful that they're defending themselves. And also the notion that the Europeans are not doing enough. They've done almost $90 billion. They're housing a bunch of refugees who escaped. I think that our NATO allies in Europe have done quite a lot."
Brennan then noted that his position sounded very similar to that of President Biden. "Well, not on the domestic side, but on this issue that we were discussing today, we're generally in the same place," McConnell answered.
When asked about America's role in the ongoing conflicts in Ukraine and Israel, McConnell stated that the nation must stand up to the "axis of evil" in the world, a group he described as including Russia, China, North Korea and Iran.
"President Biden said he's going to hold Iran accountable. What do you think that means?" Brennan asked.
"I think the proof will be what are we going to do to hold them accountable? And that's it's got to be credible. You can't on the one hand be negotiating with Iran on some kind of nuclear deal that you know they won't keep. And then turn around and declare that you're going to get tougher with Iran," McConnell answered. "I think number one, quit talking to the Iranians about any kind of nuclear deal. Number two, don't give them the six billion dollars. And number three, back up the Israelis in every conceivable way after this attack by Iran-sponsored Hamas."
"It's not a question of whether you ever talk to them or not, but it's a question of what do you do? What do you do? And clearly the nuclear deal that the Obama administration agreed to and the Biden administration tried to reconnect is not the way to go. There's an axis of evil in the world. China, Russia, North Korea, China, Russia, North Korea, and Iran. And we need to stand up to the axis of evil and not try to do business with them."