During Tuesday's Senate hearing, Senator Rand Paul (R-KY) vigorously questioned both Department of Homeland Security Secretary Alejandro Mayorkas and FBI Director Christopher Wray.
Opening the dialogue, Sen. Paul asked Secretary Mayorkas pointedly, "Do you consider a discussion on vaccine efficacy a threat to the homeland?"
He followed up, "Have you engaged with social media companies regarding content moderation?… Did these discussions touch on topics like vaccine efficacy, mask effectiveness, or Hunter Biden's laptop?"
Mayorkas firmly replied, "No, Senator. We haven't participated in such meetings."
Similarly, FBI Director Wray was grilled on the agency's involvement with social media platforms, with Paul pointing towards the Missouri v. Biden case again. Wray, like Mayorkas, reiterated that their discussions centered on "the threat environment that the homeland faced."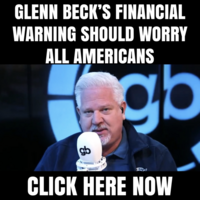 The case involving President Biden against states like Missouri and Louisiana are related to past health mandates. The Secretary of Health and Human Services declared in November 2021 that facilities must ensure their staff are vaccinated against COVID-19 to receive funding, with certain exemptions.
Two District Courts halted this rule's enforcement. In response, the government appealed to the Supreme Court to lift these halts. The Supreme Court sided with the government, allowing the vaccination rule to proceed. The decision emphasized that the Secretary's rule is within the powers granted by Congress and is not arbitrary.
The stay on the injunctions is pending the outcome of the government's appeal.
REACTIONS:
Should be charged with lying to congress

— Barrie Cross (@CrossBlcb) October 31, 2023
Mayorkas is a disgrace and a Communist China asset.

— Mountain Maven (@hun85437) October 31, 2023
Chris Wray = Liar.

— Matt Conrad (@MattConradWyo) October 31, 2023
It never goes beyond hearings. What if Wray confessed to multiple crimes – what would happen? Republicans would have to "mull it over" before deciding if they were going to take action. In the end – they wouldn't. Hearings are nothing more than a campaign platform for the @GOP

— AmericanGirl99 🐶 (@NoneOfY29794282) October 31, 2023