On Thursday, congresswoman Rashida Tlaib (D-MI) had a spat with Real America's Voice host Ben Bergquam in the halls of Congress after he said she was "supporting terrorists".
Posting the tense interaction to X, Bergquam reported, "'Jihad squad' member Rashida Tlaib screams at me, and then her staff after I confront her on her support for Hamas. Censure is a start but it isn't enough! How have we gotten to a place in our country where we allow people to represent our government who are actively working against it? Secure our borders and deport all terrorist sympathizers."

As previously reported by Trending Politics, Tlaib is facing calls for censure from both sides of the aisle stemming from not only her increasingly anti-Israeli statements, such as accusing the Jewish state of bombing a hospital but for pushing the Hamas disinformation long after it was thoroughly debunked.
In the most egregious post, still live on her X account as of this report, the Congresswoman wrote, "Israel just bombed the Baptist Hospital killing 500 Palestinians (doctors, children, patients) just like that. @POTUS this is what happens when you refuse to facilitate a ceasefire & help de-escalate. Your war and destruction only approach has opened my eyes and many Palestinian Americans and Muslims Americans like me. We will remember where you stood."
As reported by Trending Politics, the hospital was most likely struck by an errant rocket fired by the Hamas adjacent group Islamic Jihad, according to multiple sources. Reporting the next day would find the hospital intact, with only its parking area suffering damage with an unknown number of casualties.
As Israeli Defense Force spokesman Jonathan Conricus told CNN,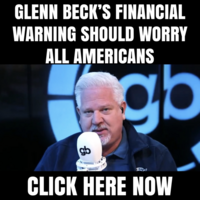 "We are all too aware of the cynical manipulation that Hamas seeks to do by using civilians exactly for these purposes and we've seen that all over the many years of conflict that we've had with Hamas and more so during this war, they have no boundaries. They bomb their own civilians. They–they attack them and use violence and, in this case…they are trying to leverage this sad incident of a misfire of an Islamic Jihad rocket in order to leverage pressure on Isreal."
The Congresswoman appears to have either fallen victim to or willingly made herself a part of, that manipulation.
As Tlaib approached her office, adorned with a United Auto Workers poster and a Palestinian flag opposite 'Old Glory,' Bergquam is heard in the video asking her, "Congresswoman? Will you denounce Hamas?"
He repeated the question before asking, "Why do you support Terrorists?" To which Tlaib responded, "You're dehumanizing Palestinians."
Bergquam quickly answered, "No, you're supporting terrorists." As he repeated the statement she was ushered into her office by an aide turning and asking "Who are you?" and demanding "Identify yourself!"
The RAV host then recorded a commentary segment outside the office and pointed out that Tlaib could be heard yelling behind the door and that Capitol Police were reportedly summoned by her. Bergquam said he could hear the Congresswoman say, "I don't want to be here anymore," to which he quipped, "That makes two of us."
Mirthfully Bergquam posted a less than flattering image of Tlaib to X later on.
The face Rashida Tlaib make makes when you ask her why she supports Hamas terrorists. pic.twitter.com/zoQd9voz3S

— Ben Bergquam – Real America's Voice (RAV-TV) News (@BenBergquam) October 26, 2023
He noted, "The face Rashida Tlaib make makes when you ask her why she supports Hamas terrorists."