In an interview with Theo Von this week, Tucker Carlson voiced his concerns over Robert F. Kennedy Jr.'s impact on the 2024 presidential election. Carlson believes that the votes RFK Jr. might garner would likely come from Trump's base rather than Biden's.
"Who is Kennedy taking from?" Von asked.
"Oh, who do you think? … Trump," Carlson bluntly stated. "There's no person who's thinking, 'Hmm, I'm going to vote either for Joe Biden or Bobby Kennedy.'"
"You're voting for the Democratic Party because you think when they have more power you're safer or richer or whatever," Carlson finished.
Given Kennedy's (recent) centrist political inclinations, there has been widespread belief that he will pull more votes from Trump than from Biden.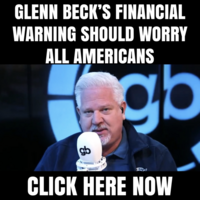 RFK Jr.'s decision to run independently was fueled by his discontent with the Democratic party. An insider from Kennedy's campaign previously mentioned that Kennedy perceived the DNC to be altering rules to exclude him, making an independent run the only viable path.
RFK Jr. has been vocal about his grievances with the Democratic Party, especially their decision against holding primary debates for the 2024 primary election. "Americans think the entire system is rigged against them," Kennedy said.
During his campaign speech on October 9th, Kennedy confirmed to his gathered supporters that he had set aside his campaign against incumbent Democrat President Joe Biden for the party's nomination and would instead face him and the Republican candidate in the general election as an independent.
"I'm here to declare myself an independent candidate for president of the United States," he told the Philadelphia rally. "But that's not all − I'm here to join you in making a new Declaration of Independence for our entire nation."
Kennedy continued, "I've come here today to declare our independence from the tyranny of corruption, which robs us of affordable lives, our belief in the future and our respect for each other. But to do that, I must first declare my own independence, independence from the Democratic Party."
Kennedy has joined Professor Cornel West of Princeton University, who is running on the Green Party ticket, in attempting the unheard-of feat of successfully defeating both major parties in a U.S. federal election.
In the ensuing hypothetical three-way split of votes, based upon the RealClearPolitics average, which has Trump up by 1 point, Biden and Trump would both lose some votes to RFK Jr.
If the Rasmussen polling holds, Biden would drop to 29.7% of support, losing about 14.5%, while Trump would drop to 37.9% having only lost about 6.3% (coincidentally about the same percentage of 'Republicans' who are #NeverTrump).
That said, even 28% of independents pulling for him wouldn't be enough for Kennedy to beat either leading candidate in the popular vote.