House Republicans are closing in on a new House Speaker as the caucus voted Wednesday morning to table a rules change that would give Congressman Steve Scalise (R-LA) a leg up in the contested nomination against Rep. Jim Jordan (R-OH).
The whip operation for Scalise was on "overdrive" the past few days as the top deputy to former Speaker Kevin McCarthy (R-CA) now appears on the brink of capturing the top spot, according to veteran reporter Jake Sherman. If selected, Scalise would represent a rebuke of a conservative minority led by Rep. Matt Gaetz (R-FL) that filed the original motion to vacate which led to the removal of McCarthy.
BREAKING — HOUSE REPUBLICANS have tabled a motion to change the rules on the speaker vote.

SCALISE's whip operation, which was in overdrive over the last few days trying to defeat the measure.

This puts SCALISE on the brink of the nomination to be House speaker.

— Jake Sherman (@JakeSherman) October 11, 2023
Steve Scalise is now the clear favorite to become the GOP's nominee for speaker.

He could wrap this up today.

The Scalise whip operation worked overtime over the last few days to defeat a motion to change the party's rules to nominate a speaker.

We've been writing about Team…

— Jake Sherman (@JakeSherman) October 11, 2023
The decision was taken in stride by Gaetz who said on Newsmax that he is "excited about a new era of leadership in the House."
"Jim Jordan and Steve Scalise are both well known among our party's most dedicated activists. They are respected among our donors, and they will be trusted among the members of the House of Representatives who now must come together to resist the excesses of the Biden administration," Gaetz said.
The Florida firebrand added that much of the private meeting centered on getting the government's profound spending problem under control. Scalise and Jordan offered contrasting visions to that of McCarthy, promising more measures to put Democrats on defense and jettison the era of bipartisan dealmaking that the former Speaker recently used to his advantage by passing a short-term government funding resolution.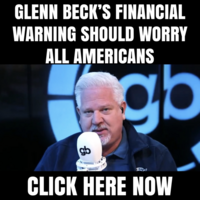 "I'm going to do a lot of praying tonight to figure out which one I'm going to vote for," he added.
WATCH:

As Majority Leader, Rep. Scalise commands a powerful faction of the House GOP which he has wielded against the more conservative Jordan. The Louisiana Republican has also leaned into emphasizing concerns shared by Republican moderates that Jordan would put their swing districts at risk if he were given the gavel.
Since his time leading the ultra-conservative House Freedom Caucus, Rep. Jordan has gone on to spearhead Republicans' impeachment inquiry into President Joe Biden and released documents detailing out Biden as vice president took an active role in overseas business activities with his son Hunter. The White House has denied President Biden has committed crimes, but snappy retorts and shifting answers have played into the criticism of Biden as a backroom dealmaker who used his influence in the Obama administration to enrich members of his family.