Blake Masters, a staunch ally of the Make America Great Again (MAGA) movement, declared his intent to run for Congress to represent Arizona's 8th district Thursday afternoon. Masters took to X to share his decision and lay out the foundation for his campaign.
"I'm running for Congress, to fight for Arizona's 8th," Masters began his tweet. He expressed sharp criticism of the current administration, stating, "Biden has failed. We need Trump back." Among the issues highlighted in his campaign announcement were the need to curb inflation, bolster border security through building a wall, averting international conflict, and ensuring Arizona's water rights remain protected.
Masters also took a moment to reflect on his personal connection to Arizona, detailing his family's history in the state.
"Arizona is a special place. We do things our own way here," he explained.
Masters expressed his concerns over the challenges Arizona families are currently facing. He showcased the pressing issues of a struggling economy, an unsecured border with Mexico, and the threat of California diverting water based on a century-old treaty.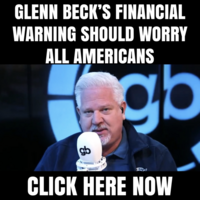 📊 2024 AZ-08 Republican Primary

Hamadeh 31%
Masters 24%
Toma 11%
—
Undecided 34%
~~
H2H
Hamadeh 36%
Masters 27%
.
Hamadeh 41%
Toma 12%
.
Masters 42%
Toma 15%
——
Fav/Unfav
Hamadeh: 51/17 (+34)
Masters: 51/30 (+21)@NatPubAffairs | 301 LV | 10/23-24https://t.co/7DN2Gkn5C4 pic.twitter.com/YquOxwalHi

— InteractivePolls (@IAPolls2022) October 26, 2023
"We need new leaders. People who haven't spent their lives in politics. That's why I'm running for Congress, to fight for Arizona's aid. Because we can control our borders," Masters said. "We can build an economy that actually works for the middle class. And we can make sure that Arizona is the best place in the whole world to live, work, and raise a family."
Masters, who previously attempted to unseat Senator Mark Kelly in 2022, was reported to be planning another bid for the Senate back in August. He was aiming to challenge Senator Krysten Sinema, an ex-Democrat turned independent.
However, Kari Lake, who was narrowly defeated in Arizona's recent gubernatorial race, also announced a run for the Senate, and some GOP insiders believed it would be counterproductive for both to enter the race.
In his prior campaign, Masters had disagreements with Republican Senate Leadership and Senate Minority Leader Mitch McConnell, leading to the cancellation of $10 million in advertising support. The move was criticized, especially when Republicans narrowly missed securing Senate control in 2022.
Earlier in the month, Lake officially launched her campaign for U.S. Senate telling a packed room of supporters that she intends to dethrone the Democrat-turned-independent incumbent and support former President Donald Trump's return to the White House in 2024.
"We are living in some dangerous times. The world is on fire. And every day Joe Biden wakes up and pours gasoline on it," Lake said in her announcement speech.
Since filing her declaration of candidacy on October 3rd, Lake has
tangled with Democrats
like Rep. Ruben Gallego (D-AZ) who is also running to challenge Sen. Kyrsten Sinema (D-AZ). After lamely wishing Lake good luck in her campaign, the Republican fired back that Gallego was complicit in Arizona's border problems and a flood of fentanyl into its streets. "No. I'm not working with you. I'm going to beat you," Lake said. "I'm going to beat you and we're going to save Arizona."