The judge overseeing former President Donald Trump's case alleging his mishandling of classified documents at Mar-a-Lago appears ready to grant him an extension in the case, questioning how his attorneys could possibly process the "mountain of evidence" presented by prosecutors in time for the May 2024 trial.
U.S. District Judge Aileen Cannon, a Trump appointee, indicated in court Wednesday that Trump's attorneys are right to question the current trajectory of the trial, saying she "has a hard time seeing how realistically this (current schedule) would work." Prosecutors are requesting that Judge Cannon agree to keep the trial set for its May 20th, 2024 start date.
The case, brought by Biden Justice Department special counsel Jack Smith, has seen President Trump charged with multiple felonies alleging he improperly took documents from the White House that contained classified information and other national security secrets. President Trump has maintained his innocence, saying all records in his possession at Mar-a-Lago were declassified by him under the Presidential Records Act. Smith, meanwhile, contends that President Trump violated the 1917 Espionage Act, which is normally reserved for traitors peddling state secrets to foreign countries.

During the court hearing, Judge Cannon cited 1.3 million documents and thousands of hours of security footage as reasons why attorneys for Trump may need additional time to prepare their defense. Attorneys for the 45th president have already raised questions about why FBI agents who raided his Florida compound in search of the documents ordered Trump's staff to shut off security cameras during the search.
"I am not quite seeing a level of understanding on your part to these realities," Cannon told prosecutor Jay Bratt, a member of Smith's team.
Bratt has countered saying President Trump intends to delay the trial past the November 2024 election, adding she "should not let the D.C. trial drive the schedule here."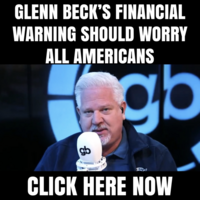 Two Trump associates, Walt Nauta and Carlos De Oliveira, have been charged in the trial as well. They have also pleaded not guilty.
Judge Cannon said she will make her final decision in the coming days.
Smith has already suffered several setbacks in court, leaving court observers to believe that President Trump stands a reasonable chance of seeing his entire case dismissed. She has admonished Smith for using an out-of-district grand jury and ordered prosecutors to turn over a list of 84 witnesses to Trump's team, a move they initially resisted. Smith also attempted to store all documents more than 1,000 miles away from the site of the alleged crime, another move that Judge Cannon said threatened the ability of President Trump to have a fair trial.