Country star Jason Aldean and his wife had fun at President Joe Biden's expense on Halloween, releasing a video where they imitated how badly he is expected to lose in next year's debate if facing off against former President Donald Trump.
In the clip, many of Biden's infamous shortcomings are noted, from his age to his mental inelasticity. Aldean sported the Trump outfit and walked onstage in handcuffs, an obvious dig at Biden's Justice Department which is trying his opponent in federal court in two separate cases.
"UFOs are welcome, everybody is welcome," starts the spaced-out Biden, played by Brittany Aldean. Shortly after, she repeats the president's still unresolved story about "Cornpop" being a "bad dude" he once confronted.
"I don't know how the country's doing it," says the moderator dryly, played by Chuck Wicks.
From sleeping at the podium to taking an ice cream break, there are a number of skits in the video that are worth viewers' time.

The country singer, who took America by storm this summer with his hit "Try That in a Small Town," originally released the video on Instagram where he boasts four million followers. The faux debate quickly took on a life of its own, springing up across all social media platforms and garnering rave reviews on X.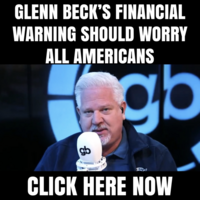 Dying from laughter, much needed laughter. Thank you #Patriots @Jason_Aldean and #BrittanyAlden for another out of the park #Halloween skit! 😂😂😂😂 https://t.co/9i2FOzAwQz

— ReclaimingOurAmerica (@AmyWhiteis) November 1, 2023
LOVE IT! Another Halloween and y'all nailed it…AGAIN!!! 🙏🏼🇺🇸🫶🏻
Happy Halloween from OK! 👻🧡☠️🤠🖤🤡☮️👽🎃

— Sherre 🇺🇸 (@sherreOU) October 31, 2023
Freaking EPIC By @Jason_Aldean 💀😂😂😂https://t.co/k8Wksesvgf

— 𝓜𝓙𝓛_𝓙𝓻 (@MJL_Jr) October 31, 2023
The success hasn't been easy on Aldean, who has seen his music videos edited by MTV, CMT, and other mainstream media outlets who accused him of using riot footage that was deemed offensive. Still, he isn't letting fame get to his head as he continues to raise funds for the causes he cares about including the Red Cross Foundation and the Susan G. Komen Foundation dedicated to tackling breast cancer.
Patriotism and country music have always been willing partners, but the divisive years under President Biden have led some singers to step up their game this year. During one of his shows, country singer Craig Morgan took it to the next level by reenlisting in the military reserves during his sold-out Nashville show. Brantley Gilbert, another top crooner, gave a robust defense of Aldean during one of his summer shows at the height of his criticism over "Try That in a Small Town."