In a sharp break from other co-defendants, former President Donald Trump will not seek to have his Georgia case moved out of state courts and into the federal arena, a change that would have sidelined Fulton County District Attorney Fani Willis and reset the scope of the investigation into his alleged interference in the state's 2020 elections.
On Thursday attorneys for President Trump submitted a notice to Fulton County Superior Court declining the petition and expressing confidence in the justice system, writing that their client has "well-founded confidence that this Honorable Court intends to fully and completely protect his constitutional right to a fair trial."
In order for President Trump to make such a switch, he would have had to demonstrate that any actions he took were in his capacity as a federal official and should therefore be scrutinized by federal judicial appointees. However, the nature of the charges against Trump — including alleging that he and 18 other co-defendants conspired to pressure state officials to review vote totals and accept a slate of alternate Electoral College delegates — may have ultimately been too tied to state machinations to see victory.
The decision also comes following a defeat by former White House Chief of Staff Mark Meadows in his petition to move his case to the federal level. Such a change may have provided the former Trump aide with a more conservative jury pool in comparison to the likely liberal pool he and President Trump could receive in deep blue Fulton County. U.S. District Court Judge Steve Jones ruled that Meadows had not demonstrated his ability to separate his federal title from actions taken at the state level.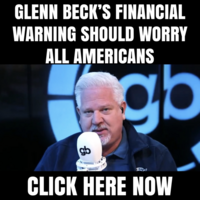 By staying in Georgia courts, President Trump advantageously protects himself from having to unnecessarily testify and also keeps the case under a judge appointed by Georgia's Republican Governor Brian Kemp. Judge Jones was an Obama appointee.
DA Willis has already suffered setbacks in her case to prosecute President Trump. Earlier this month the judge denied Willis the opportunity to tie together the prosecutions of former President Donald Trump and his 18 co-defendants.
"The Fulton County Courthouse simply contains no courtroom adequately large enough to hold all 19 defendants, their multiple attorneys and support staff, the sheriff's deputies, court personnel, and the State's prosecutorial team," Judge Scott McAfee wrote.
The liberal district attorney is also facing pushback on multiple fronts outside the courtroom. House Judiciary Chair Jim Jordan (R-OH) has promised to investigate her office's use of federal funds for political purposes while a local state senator has called for a special legislative session to explore her impeachment. The local public may be behind Trump as well in a heavily Black area where residents have encountered their own prejudices in the justice system. During his arraignment, throngs of diverse crowds lined the streets and cheered on President Trump as he traveled to and from court in his motorcade.