U.S. Rep. Byron Donalds (R-FL) patiently schooled multiple journalists on an increasingly weaponized federal justice system after Rep. Jamaal Bowman (D-NY) received a slap on the wrist for pulling a fire alarm.
After Bowman was seen pulling a fire alarm inside Capitol Hill's Cannon Building last month, the saga came to a close earlier this week when the far-left lawmaker agreed to plead guilty to a misdemeanor charge in exchange for avoiding jail time. Bowman will only be required to pay a $1,000 fine, write an apology letter, and complete three months of probation before the charge is expunged from his record.
The deal has generated significant outrage given the wildly disproportionate punishments handed down to non-violent January 6 protesters. Dozens of non-violent protesters with clean records have received multiple years in prison for "obstructing an official proceeding."
Bowman — who was seen removing a bright red "emergency" sign and testing several additional doors before pulling the alarm — triggered the evacuation while a floor vote was taking place.
When asked about Bowman's plea deal, Byron Donalds took the opportunity to highlight the disparity in treatment.
"What are we, in seventh grade?" Donalds said of the letter requirement.
The Florida lawmaker then referenced the January 6 Capitol protests, acknowledging that while there was unlawful conduct that took place, there are also scores of protesters who have received harsh punishments for peacefully protesting. "There are people who did things on that day they should not have done. I've said that from day one. There were also other people, when the doors were open, right, wrong, or different, they walked in the building. They were given what, two years, three years, four years? And my colleague has to write a letter?" Donalds said.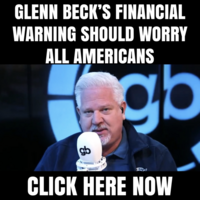 "This is one of the problems overall. I'm going to leave that to ethics and I'm going to leave it to the Speaker. I'm not going to comment anymore."
A reporter then insinuated that Donalds was making false equivalencies, saying "but that wasn't during the certification of the Electoral College."
"We were in the middle of a vote series," Donalds shot back. "An official proceeding of business is an official proceeding of business."
Another reporter then asked whether he had any concern over new House Speaker Mike Johnson (R-LA) and his vote to object to the electoral certification in 2020.
"What are we talking about? Here's the back question to that: did Hakeem object to the 2016 elections? He wants to be Speaker of the House too. Did Nancy? I think she did. She was Speaker of the House," Donalds responded.
A separate reporter then tried to claim that previous objections to election results were different because there wasn't a roll call vote.
"My voters sent me here to represent them the same way Speaker Johnson's voters sent him here to represent them. Members are allowed to vote how they choose. You may not like the vote, but that is how they vote," Donalds stated.
"And the only people who can decide whether they're qualified to represent them anymore, are the people that sent them here in the first place, not the press, not lawyers and judges up here around this building who frankly are wielding justice in the most disgusting way. Because it is partisan and it is not actually about the rule of law. They're not doing it blindly; they're not doing it even handedly. They're picking and choosing. So, if the question is because Mike Johnson made a decision to vote the way he did, that means that he is now incapable. That is ridiculous."