Aileen Cannon, the Trump-appointed judge overseeing the former president's federal classified documents case, signaled on Thursday that she will not entertain special counsel Jack Smith's requests to nail down pretrial dates ahead of a May 2024 start to the trial.
On Thursday, Smith filed a request to begin expediting the discovery of classified evidence that President Trump's attorneys plan to use in his defense, according to ABC News. Judge Cannon ruled against Smith even before the president's attorneys could file their own objection.
The decision by Judge Cannon mirrors earlier decisions and indicates that President Trump's trial may be pushed, a request that his attorneys have pushed for vociferously as they argue that prosecutors are seeking a high-profile trial during an election year. Cannon has stated politics will play no role in her reasoning.
In a case so voluminous, the discovery process may take longer than Smith would like. Prosecutors intend to introduce roughly 1.3 million pages of documents and thousands of hours of video footage obtained from Mar-a-Lago, where they contend that the president and his team kept classified materials obtained illegally from the White House. Smith has already been reprimanded for refusing to grant President Trump's attorneys access to the evidence used against him as well as for attempting to store the evidence in Washington, D.C., more than 1,000 miles away from Mar-a-Lago and the site of the alleged crimes.
Judge Cannon on Thursday stated that she would decide about future trial dates during a March 2024 hearing, giving both sides more than four months to iron out the terms for sharing evidence.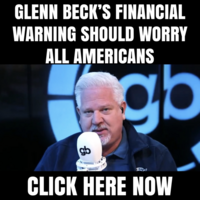 The case against President Trump was the first federal criminal indictment by Smith who is seeking to charge the Republican leader with 37 criminal counts related to his handling of classified materials he claims contain national security secrets, including some relating to the nation's nuclear weapons program. President Trump has maintained total innocence while his attorneys have pledged to subpoena FBI agents who ordered Mar-a-Lago staff to turn off cameras during their raid of the compound. Legal experts have predicted that large chunks of Smith's case could be tossed over the use of incendiary language.