The Biden administration is flexing its muscle at mainstream media outlets covering Republicans' impeachment inquiry into President Joe Biden's past actions and statements in office, sending a letter from legal counsel demanding that news organizations "ramp up" their scrutiny of the GOP's "lies."
Ian Sams, a special assistant to the president and senior advisor to the White House Counsel's Office, has penned a letter to be sent to the New York Times, Associated Press, CNN, and other outlets one day after House Speaker Kevin McCarthy announced the opening of an impeachment inquiry. In his remarks Tuesday, McCarthy (R-CA) cited evidence that Biden as vice president allegedly curried favors for overseas business partners of his son Hunter, who continues to negotiate with federal prosecutors over the terms of a plea deal related to tax fraud from his business activities.
President Biden has angrily denied knowledge or participation despite whistleblowers like Devon Archer, Hunter's longtime business partner, coming forward to claim that Biden went to great lengths to appease businessmen who lavished his son with millions of dollars in lucrative contracts.
In his letter, Sams wrote, "It's time for the media to ramp up its scrutiny of House Republicans for opening an impeachment inquiry based on lies," adding that the impeachment inquiry should "set off alarm bells for news organizations."
"Covering impeachment as a process story – Republicans say X, but the White House says Y – is a disservice to the American public who relies on the independent press to hold those in power accountable," Sams wrote.
"And in the modern media environment, where every day liars and hucksters peddle disinformation and lies everywhere from Facebook to Fox, process stories that fail to unpack the illegitimacy of the claims on which House Republicans are basing all their actions only serve to generate confusion, put false premises in people's feeds, and obscure the truth," Sams added.
Work by leading GOP figures like House Oversight Committee Chair James Comer (R-KY) and House Judiciary Committee Chair Jim Jordan (R-OH) has indicated that President Biden participated in dozens of meetings with individuals who paid members of his family millions of dollars to access Washington's halls of power. One of those companies, Burisma Energy in Ukraine, benefited from Biden's interference in the firing of a local prosecutor investigating the company for corruption in government. The prosecutor, Viktor Shokin, has since come forward to claim that then-Vice President Biden was behind the plot.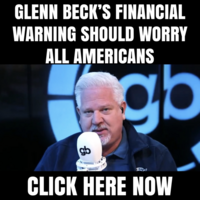 Other credible evidence includes correspondence between Hunter and officials with the Biden Office of the Vice Presidency around how to coordinate statements to the media in the wake of news that federal officials were investigating Hunter for criminal business practices. Rep. Comer has demanded that the National Archives turn over all documents related to multiple burner accounts used by President Biden to conduct the exchanges.