Disney's latest Marvel Cinematic Universe (MCU) film "The Marvels" has continued to face significant setbacks, marking a historic low in the franchise's box office performance.
"The Marvels," a sequel to 2019's "Captain Marvel" and a continuation of the television miniseries "Ms. Marvel," opened to a disappointing $47 million at the US box office, the lowest start in MCU history. Internationally, it debuted at $63.3 million, culminating in a global start of $110 million.
The figure is notably lower than the nearly $190 million opening of "Captain Marvel" in 2019, despite a substantial $200 million production budget.
The film's underperformance is particularly striking given the MCU's previous track record of consistent blockbuster successes. Disney's Marvel films have collectively earned over $30 billion globally, with each new release typically greeted with high anticipation and robust ticket sales.
However, "The Marvels" has not only set a record for the worst opening weekend in MCU history but also experienced a dramatic 78% drop in its second weekend, the largest ever for a Marvel movie.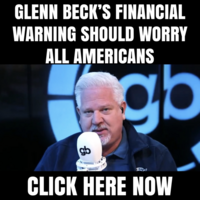 Analysts attribute this downturn to several factors. The saturation of superhero content, both in cinemas and on streaming platforms, appears to be leading to audience fatigue. Disney's strategy of releasing a high volume of Marvel-related content, including numerous spinoffs, sequels, and TV series, may have diluted the brand's appeal.
Among its notable failures include a remake of "The Little Mermaid" starring Black actress Halle Bailey, which provoked outrage, especially in Asia, where consumers argued the choice ran counter to their image of the traditionally white namesake character.
The film's lackluster performance is also seen as a reflection of broader challenges within Disney. They have struggled in recent years with progressive portrayals in films that have left critics salivating at the chance to take the multi-billion dollar company down a peg or two.
The blowback has led to some of the lowest stock valuations for Disney in years and massive drop-offs in its Disney+ subscription service. CEO Bob Iger has acknowledged the need for a strategic pivot, hinting at a reduction in output and a refocus on quality over quantity.
Deadline reported during the initial release that "The Marvels" was on track to earn just $47 million during its opening weekend, the all-time worst debut for a Marvel movie since the series began in 2008. They originally projected the latest Marvel installment would gross $140 million, still well below the film's $300 million budget.
Earlier this year "The Elementals," an animated film about the lives of cartoon chemical elements that featured a non-binary character, also fared poorly.
As a result, Disney has had to cave to some of these wake-up calls. Last month, the entertainment giant announced that it would be delaying the release of its live-action "Snow White" movie, which stars Rachel Zegler, by a year. Originally scheduled for March 22, 2024, the film will now premiere on March 21, 2025.
The film was one of the studio's major releases for the year and was set to be a cornerstone of its spring lineup. Additionally, Pixar's animated tentpole "Elio" has also been postponed by over a year, moving from its initial release date of March 1, 2024, to June 13, 2025.
In the case of "Snow White," which aimed to remake key aspects of the original 1937 film, changes apparently go beyond mere delays. A sneak peek at the film released by Variety earlier showed that the film now appears to be using CGI dwarf characters rather than the random bunch of "diverse" characters originally trotted out in the first trailer.