The latest Marvel Cinematic Universe film, "The Marvels," has tanked at the box office, and critics are blaming "woke" moves by Disney and the film's casting crew for the poor showing.
Deadline reports that "The Marvels" is on track to earn just $47 million during its opening weekend, the all-time worst debut for a Marvel movie since the series began in 2008. Deadline originally projected the latest Marvel installment would gross $140 million, still well below the film's $300 million budget.
Starring Brie Larson, "The Marvels" is the sequel to 2019's "Captain Marvel" and features a "diverse" all-female cast which garnered jeers but saw the director call the criticisms an "unnecessary distraction."
Film consultant David A Gross said, "This opening is an unprecedented Marvel box office collapse," according to The Post Millennial.

Disney has struggled in recent years with progressive portrayals in films that have left critics salivating at the chance to take the multi-billion dollar company down a peg or two. Among its notable failures include a remake of "The Little Mermaid" starring Black actress Halle Bailey which provoked outrage, especially in Asia where consumers argued the choice ran counter to their image of the traditionally white namesake character. Earlier this year "The Elementals," an animated film about the lives of cartoon chemical elements that featured a non-binary character, also fared poorly.
The blowback has led to some of the lowest stock valuations for Disney in years and massive drop-offs in its Disney+ subscription service.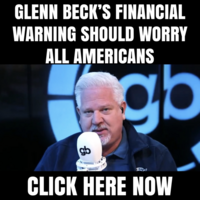 The criticism of "woke Disney" has led to mockery in an episode of "South Park" and scorn from Florida Governor Ron DeSantis who made his tangles with the company a centerpiece of his presidential campaign. Under his leadership, the Florida legislature attempted to do away with special tax breaks for Disney only to see the powerful company counter in court. The distraction may have ultimately hurt DeSantis as his poll numbers have dropped far from their heydays at the start of his campaign.
While "fanboy hate" may be the culprit, as liberal author Stephen King claims, the failure of "The Marvels" is another sign of the power that conservatives hold over the economy. Companies like Bud Light, Target, Ben & Jerry's, Skittles, and even sports franchises like the L.A. Dodgers have suffered blowback after taking woke stances with transgender accommodations that have led to boycotts as conservatives pressured the brands to step away from virtue signaling and back toward basic customer service.