A recent report has surfaced shedding light on the connections between the late financier Jeffrey Epstein and the Obama White House. The document, sourced from the United States District Court for the Southern District of New York, provides a detailed account of Epstein's activities and associations and links Barack Obama's White House counsel, Katherine Ruemmler, to the financier.
The report confirms Epstein's involvement in a sinister sex-trafficking operation. This was openly acknowledged by JPMorgan during a class certification hearing held on May 26, 2023.
In a subsequent press statement, JPMorgan expressed profound regret over their association with Epstein. The banking giant emphasized their ignorance of Epstein's criminal undertakings, stating they would have severed all business ties had they been aware of his illicit activities.
The report cites a 2019 grand jury finding, which discovered that Epstein had "sexually exploited and abused dozens of minor girls at his homes in Manhattan, New York, and Palm Beach, Florida, among other locations." Ghislaine Maxwell, a close associate of Epstein, also found herself under the legal spotlight. Indicted and arrested in 2020 on multiple charges related to the sexual exploitation of minors, Maxwell was subsequently convicted on June 28, 2022.
The document further details numerous instances where Epstein's victims sought justice, filing private civil suits against him and his co-conspirators.
JPMorgan's involvement is intricately detailed in the report. Evidence suggests that the bank processed several wire payments from Epstein to various women. The report also underscores the significance of the "Know Your Client" (KYC) process, hinting at potential negligence on JPMorgan's part in its due diligence concerning Epstein.
While the report provides a comprehensive overview of Epstein's activities and associations, the exact nature and depth of his connection to the Obama White House remain unclear.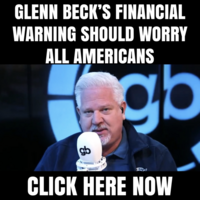 The filing indicates that Epstein's personal assistant recommended Katherine Ruemmler, currently the general counsel for Goldman Sachs and then-counsel for Obama, as a potential client to JPMorgan. JPMorgan was receptive to this idea, even though they had decided to part ways with Epstein as a client nearly six years earlier due to multiple internal concerns raised about him over the years.
The document reads, "In February 2019, Lesley Groff, Epstein's assistant and one of Epstein's co-conspirators, offered to introduce Mary Erdoes to Kathy Ruemmler, former White House counsel to President Barack Obama, because she wanted to open an account with JPMorgan and Epstein thought the two of them 'would bond.'"
"Erdoes escalated the referral to Stacey Friedman, JPMorgan's General Counsel, who responded "she is a rock star litigator at Latham. . . . I would think she would be a great client."
JPMorgan acknowledged that Epstein played a role in initiating a client relationship with Kathryn Ruemmler. Ruemmler, known for her tenure in the Obama administration, served as White House Counsel to President Barack Obama from June 2012 to May 2014.
Epstein had a vast network of contacts across various sectors, including politics, finance, academia, and entertainment. Several notable political figures have been connected to Epstein, either through social events, philanthropy, or travel on his private plane.
Bill Clinton, the former U.S. President flew on Epstein's plane multiple times for philanthropic missions in Africa and had visited Epstein's private island. Clinton has denied any wrongdoing and stated he knew nothing of Epstein's crimes.
In June JP Morgan agreed to a settlement sum of $290 million in response to a lawsuit initiated by the alleged victims of Jeffrey Epstein. The settlement signified one of the most considerable financial penalties levied on a bank due to its association with the infamous financier's appalling conduct​.