The federal judge overseeing former President Donald Trump's election interference case has shot down another attempt by prosecutors to deny him access to the evidence being used against him.
U.S. District Judge Aileen Cannon wrote on Thursday that Biden Justice Department special counsel Jack Smith presented a "broad and unconvincing theory" about the Classified Information Procedures Act, which his team claimed allows them to withhold certain documents obtained from Mar-a-Lago on the national security grounds.
Judge Cannon was unconvinced, writing that Smith's deputies attempted to restrict defense attorneys "almost entirely from reviewing classified discovery to be produced in the case, and then placing the burden to justify otherwise on defense counsel." Their argument, she wrote, was an "atextual" and "almost blithe" interpretation of the CIPA law.
However, Judge Cannon also left room for Smith's team to restrict access to documents on an individual basis. That may be trickier considering prosecutors plan to introduce 1.3 million pages of evidence.
"The court, 'upon a sufficient showing,' [may] authorize the United States to delete specified items of classified information from documents to be made available to the defendant through discovery," she wrote.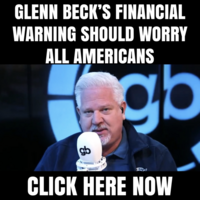 Smith has charged President Trump under the Espionage Act with crimes related to the mishandling of classified documents that he said contained disclosures about America's military readiness and state secrets. President Trump has maintained his innocence and said all documents in his possession were declassified under the Presidential Records Act.
Other matters yet to be resolved in the case include the start date of May 20th, 2024. In the most recent hearing, Judge Cannon seemed inclined to agree with the defense attorney that they will need additional time to review the millions of pages of evidence and thousands of hours of security footage from Mar-a-Lago if they are to prepare an adequate defense. Prosecutors have asked for the original timeline to remain in place, suggesting President Trump is attempting to push the start of the trial past the 2024 elections.
"I'm just having a hard time seeing how realistically this work can be accomplished in this compressed period of time, given the realities that we're facing," she said during the hearing.
Smith has suffered a number of setbacks in the case, including the withdrawal of key subpoenas, attempting to throw Trump in jail, attempting to hide evidence more than 1,000 miles away from the court, and spending millions of dollars in taxpayer money to go up against the former president's formidable legal team. Some court observers believe a large chunk of his case could be dismissed.