A staffer for the conservative campus organization Turning Point USA was viciously beaten by a pro-Palestinian mob during a protest in Skokie, Illinois.
"This is our @TPUSA staffer, Peter Christos, who is Christian, not Jewish. Yesterday, he was violently attacked while he and another TPUSA staffer were trying to escort an elderly Jewish couple away from a pro-Israel rally," Turning Point USA Founder Charlie Kirk captioned an X post containing a video of the assault.
The footage shows a group of protesters draped in Palestinian flags punching, kicking and hitting Christos with a flagpole. A police officer intervened after about 15 seconds and pulled Christos away.
"All of these thugs need to be arrested and charged with hate crimes," Kirk said.
Additional footage was later uploaded that shows a mob pursuing Christos before throwing him to the ground and proceeding to mercilessly beat him. There appeared to be at least six attackers, most of whom were carrying Palestinian flags.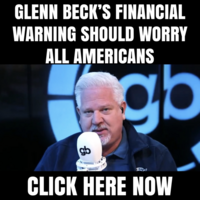 "Yesterday in Skokie, myself & @TPUSA coworker were violently attacked by Pro-Hamas protestors while trying to escort a lost, elderly Jewish couple to the Pro-Israel event," Christos wrote in an X post. "I was punched repeatedly, kicked in the head, and hit with a flagpole."
In a separate incident, a man fired a gunshot into the air in what he claimed was an act of self-defense. The man stated that he was forced to draw a weapon after his car was mobbed by Pro-Palestine protesters.
Footage of the incident appears to show the man exiting his vehicle and proceeding to chase after a protester. A large swarm of protesters then converged on his car. The man then arrested after firing a shot into the air.