By mid-week, the regularly internecine battles in Congress began taking sharply personal turns with one exchange between House Oversight Chair James Comer (R-KY) and a Democrat on his committee devolving into a bitter name-calling exchange.
Rep. Comer, a central figure in the House GOP's investigation into President Joe Biden and his family's business dealings, was challenged by Congressman Jared Moskowitz (D-FL) to explain a deal among members of his own family involving a limited liability company. Rep. Moskowitz argued the transaction was akin to those that Comer is holding up as an example of corruption by President Biden.
"You also do business with your brother with potential loans. And so, since you have framed that and manipulated that with the American people, that Joe Biden did something wrong when he wasn't in office, I just would like to know if you would like to use some of my time–" Moskowitz said.

"I've never loaned my brother one penny," Comer shot back. "My father, who was a dentist, had some farmland. He died and my brother couldn't afford it. He wanted to sell it but he wanted to keep it in the family. So I bought it from my brother."
Before ceding his time, Moskowitz claimed that Comer leveraged a "shell company" in the same way he claims Hunter Biden and business associates did to enrich themselves and other members of family. However, Rep. Comer said the allegation demonstrated that his colleague is "financially illiterate."
"It was an LLC, they're so financially illiterate that [they] think because something says 'LLC' it's a shell company. This company, which I financially disclosed, has properties. Okay? It manages over a thousand acres of land."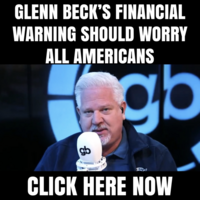 Rep. Moskowitz attempted to troll Rep. Comer into giving him back his time but was unsuccessful.
"You look like a Smurf here just going around on all this stuff," Comer teased.
For most of the year, House Republicans have conducted a truculent series of investigations attempting to tie President Biden to business dealings that have ensnared his son Hunter in a federal tax fraud case. House Democrats have unanimously declared the probes as politically motivated though were quick to use their power in Congress to investigate the family of former President Donald Trump who most recently was exonerated on allegations that he pressured the FBI to relocate its headquarters in order to accommodate his Washington, D.C. hotel.