For more than three unsettling minutes, Hillary Clinton engaged with a protestor at a recent forum who accused the former Secretary of State of "warmongering" in her support for President Joe Biden's request for more than $100 million to be sent to Israel and Ukraine as part of a massive foreign assistance package.
Appearing on stage at the Institute of Global Politics at Columbia University, Clinton shocked the audience into silence as she began a lengthy shouting match with a man who rose to protest the president's global aid deal and raised the specter that continued support for military aggression would lead to World War III.
"I'm not sorry, sit down," said Clinton, to which the man replied, "I know you're not sorry, that's the point."

"Please, make a statement about President Joe Biden's speech, it's a clearly warmongering speech. President Joe Biden is calling for $100 million in funding for Israel, Taiwan, and Ukraine and we're supposed to just bundle these together and pretend like we're going to rush to World War III and we're all just going to let Hillary Rodham Clinton sit here," the man continued as security approached and attempted to silence him.
It was around this moment that Clinton snapped.
"This is not the way to have a conversation," she said. "If you want to have a conversation, you're welcome to come talk to me afterwards."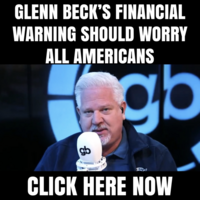 After claiming that President Biden was "not speaking for the American people," Clinton shot back, "Yeah, well that's your opinion, that's your opinion. Then sit down, we've heard your opinion. Thank you very much.
"It's not free speech when you're disrupting everybody else's opportunity," she continued as the man shouted over her. Despite attempting to direct the conversation back to her colleagues on stage, Clinton couldn't resist taking the bait and continuing to argue with the man until security began shouting for his identification and pulling him out of the room.
Clinton, who earns about $200,000 for each public speech she gives, hasn't shied away from the limelight in the seven years since losing the 2016 election to President Donald Trump. She has since given interviews claiming Trump stole the election and earlier this summer blamed high temperatures on "MAGA Republicans" for "pouring fuel on the climate crisis fire."