Pro-Palestinian activists disrupted a nice evening for Canadian Prime Minister Justin Trudeau, leveling charges of genocide and the death of children as they upped calls for a ceasefire by Israel.
Video of the incident, which carries on for nearly two minutes, shows the Liberal Party leader clad in a black shirt as he drifted around protestors to attempted to engage with residents at their tables in a Vancouver restaurant. He then hugged a supporter before exiting with an entourage of security guards.
"Look at us, Justin Trudeau! Answer for your crimes!" shouts the woman taking the video. Trudeau looks her way and makes a brief unintelligible remark before turning away.
WATCH:
Like the U.S., Canada has for decades maintained strong ties with Israel and reiterated its support following the deadly October 7th attack by Hamas that claimed the lives of more than 1,400 Jews. However, as criticism of the Israeli government's response has grown among the left, Trudeau has warned Prime Minister Benjamin Netanyahu to exercise "maximum restraint" as he leads a counter effort to eliminate terrorists within Gaza. That prompted a rebuke from Netanyahu on social media.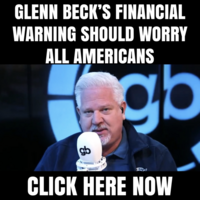 "It is not Israel that is deliberately targeting civilians but Hamas that beheaded, burned and massacred civilians in the worst horrors perpetrated on Jews since the Holocaust," Netanyahu wrote on X.
The atrocities committed by Hamas, including the slaughter of babies and entire Israeli neighborhoods, has not been enough to stop progressive activists and many Democratic elected officials like Reps Ilhan Omar (D-MI) and Rashida Tlaib (D-MI) to pause their calls for a ceasefire. The White House has said that such a move would only embolden Hamas and give the terrorist organization time to regroup and prepare for another onslaught by Israel.
Canadian leaders have also largely stuck behind Ukraine in its war with Russia, providing financial and logistical support in concert with the U.S. and members of NATO. But a terrible miscalculation occurred when the leader of Parliament attempted to recognize a Canadian citizen who fought against the Russians during World War II. It was quickly uncovered that the man, 98-year-old Yaroslav Hunk, was a former Nazi soldier who fought with the 14th division of the Waffen SS against the Russians in Ukraine in World War II. The ensuing fallout prompted Anthony Rota, House of Lords leader and also a Liberal Party member, to resign.