The words of assurance coming out of the White House these days may not be enough to comfort Americans concerned about the vitality of President Joe Biden.
During a recent interview where she was asked about a potential free-for-all to succeed President Joe Biden for the Democratic nomination should something befall him, Vice President Kamala Harris said she wouldn't engage in hypotheticals before uttering a stunner of a comment.
"Joe Biden is very much alive and running for reelection," Harris said.
Challenged about the "legitimate" concern that President Biden is too hold to handle the rigors of a second four-year term, Harris swatted them away.
WATCH:

"I hear from a lot of different people a lot of different things. But let me just tell you, I'm focused on the job. I truly am. Our democracy is on the line, Bill. And frankly, in my head I do not have time for parlor games when we have a president who is running for reelection," Harris said.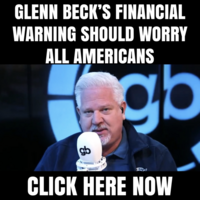 The two held an awkward pause of several seconds before Harris filled the void. "That's it," she finished.
The clip, circulated by the Republican National Committee on X, illustrated an intersection between two major concerns for the White House: the president's advanced age and the endless string of gaffes coming from Vice President Harris whenever she appears in public.
Harris, a former prosecutor and presidential rival, has never enjoyed a comfortable fit in the Biden administration where she has struggled to define a role or carve her own profile as the White House lurches from one crisis to the next. She has at various times worn the hat of a top diplomat to Africa; czar for artificial intelligence; and southern border policeman. She has at times described AI as a "fancy" name for "two words," regurgitated the same phrase ad nauseam at press conferences, and was caught laughing during the 9/11 anniversary ceremony in New York. Despite it all, Harris has claimed she has "great approval ratings" despite having the lowest-ever approval rating for a vice president.