Rachel Maddow unleashed a torrent of truth-stretching head scratchers on Stephen Colbert's show Tuesday night, among them claiming that former President Donald Trump if elected would put "millions of Americans" in concentration-style camps and is inviting comparisons of himself to "dictators of yore" including Benito Mussolini and Adolf Hitler.
Prodded by Colbert to share her thoughts on President Trump's latest denouncements of his opponents as "vermin" and "scum," Maddow was unable to hold back her mind-numbingly nonsensical predictions.
"This is not a slip of the tongue, this is something that he's doing deliberately. And if you know one thing about fascist dictators of yore, you know that they called the people they wanted to eliminate vermin. You know that dehumanizing language," she said.
"Trump did that at the same time we've had these leaks from his campaign that he wants to build camps for millions of people," said Maddow.

"Professional-looking camps, though," Colbert joked.
"Yes, I like the no Crocs element. It classes it up a lot. But camps for millions of people and Americans," she continued on without the slightest shred of evidence.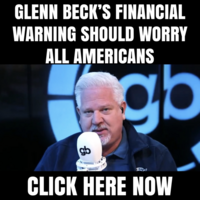 "He's deliberately inviting the criticism that he's behaving like a Hitler or Mussolini-style fascist."
Maddow finished her tirade by claiming President Trump is intent on building an "anti-democratic movement… where people want a strongman to hold power by force."
The longtime MSNBC host has fretted for months about the return of President Trump, telling her viewers that he would suspend elections, reduce powers within the colloquially known Deep State, and suggested the Biden Justice Department should agree to drop its two criminal cases against him if he suspends his presidential campaign. Others on the liberal network have compared President Trump to Hitler and stated their hope that he "dies in prison."
The temperature of cable news discourse is only increasing with each poll showing President Trump growing his lead in swing states over President Joe Biden. The election of House Speaker Mike Johnson (R-LA) only added to the hate-fueled rhetoric of leftists, as when former Biden Press Secretary Jen Psaki claimed that his biblical worldview represented a threat to American freedoms.