In a tense Senate hearing, Wisconsin's Ron Johnson (R) took FBI Director Christopher Wray to school over allegations of the bureau's cover-up involving the Biden family.
Last week, Senator Chuck Grassley (R-IA) brought the alleged criminal activities of the Bidens back to the forefront, unveiling a report indicating that the FBI had over 40 confidential human sources providing information about Joe Biden, James Biden, and Hunter Biden.
During the hearing today, Johnson said, "An essential question that must be answered is: 'Did the FBI investigate the information or shut it down?'… That assessment was used by FBI headquarters team to improperly discredit negative Hunter Biden information as disinformation, causing investigatory activity to cease."
Johnson continued, "The FBI office in Pittsburgh couldn't take any steps without the review and approval of FBI headquarters. Mr. Brady describes a reluctance on the part of the FBI to really do any tasking related to allegations of Ukrainian corruption broadly and then specifically anything that intersected with Hunter Biden and his role in Burisma."
Wray failed to acknowledge the letter, stating, "So, needless to say, I disagree with your characterization not only of my own performance but of our workforce."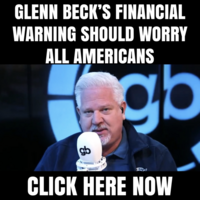 Grassley revealed evidence suggesting that a specialized FBI team tried to dismiss this information, labeling it as foreign disinformation. However, some of these sources had been vetted by multiple U.S. attorney's offices and were never linked to known Russian disinformation channels.
The informants reportedly gave the FBI criminal information related to the Bidens, and they were managed by various FBI field offices, notably the FBI's Seattle Field Office. Grassley's revelations were detailed in a letter he sent to Attorney General Merrick Garland and Wray.
Johnson, like many others, expressed his concerns over the FBI's transparency and trustworthiness, stating, "The problem I have is I simply cannot trust what the FBI is providing me." He added, "We want credibility and integrity restored to your institution, but Director Wray, you have not done that since assuming office."
Wray countered by asserting his own Republican credentials, saying, "And the idea that I as a Republican appointee and a lifelong Republican am biased in the way that you are describing makes absolutely no sense."
Past disclosures have hinted at a scheme involving then-Vice President Joe Biden, his son Hunter, and Mykola Zlochevsky, the head of Burisma Holdings. Allegedly, the Bidens pressured Zlochevsky for significant payments in exchange for their assistance in removing a Ukrainian prosecutor investigating the company.
Grassley also previously revealed an unclassified FBI record of an alleged criminal scheme connecting President Biden with Ukrainian business leaders. This record discussed a meeting in Vienna in 2016 where Hunter Biden gave suggestions for Burisma's business expansion.
The documents allege that Burisma's executives hired Hunter Biden to protect them "through his father" during a corruption investigation in Ukraine. Zlochevsky supposedly said he paid both Bidens $5 million each and had text messages and recordings as evidence of being coerced into paying the Bidens.