Former President Donald Trump unleashed on Joe Biden, the weaponization of the justice system and Biden's push for electric vehicles on while addressing members of the California Republican Party in Anaheim on Friday. At one point, the former president mocked President Biden' frequent stage mishaps with a hilarious impression.
President Biden has struggled to find the exit points on stages at numerous points throughout his tenure in the White House. Biden has frequently ended speaking events by motioning to staff members, pointing aimlessly and most recently, saluting the crowd before meandering off the stage.
The president has had stage mishaps while addressing Air Force Academy cadets, world leaders at the G20 summit, NATO leaders, voters at town hall events, and several other forums since assuming office in 2021.
Biden forgot the Queen died and goes the wrong way off the stage despite being told to go the other way.

Totally normal behavior for the most powerful man in the world.pic.twitter.com/MJCHC1kS7k

— Aaron Ginn (@aginnt) June 16, 2023
"Does anybody think he's gonna make it to the starting gate?" Trump asked California Republicans on Friday. "I mean the guy can't find his way off of a stage!"
"Look, here's a stage," Trump said while motioning his hands. "I've never seen this stupid stage before, I've never seen it… But if I walk left, there's a stair, and if I walk right, there's a stair," he continued before impersonating Biden.
"And this guy get's up… where am I," the former president said while turning his head before pacing around. "Where the hell am I! Where am I.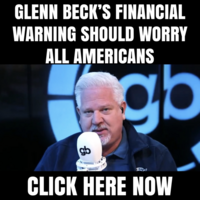 Trump mocks Biden's inability to navigate a stage

"I've never seen this stupid stage before. But i know if I walk left there's a stair and if I walk right there's a stair"

"This guy gets up — where am I? Where the hell am I?" pic.twitter.com/Z61VCzwHav

— johnny maga (@_johnnymaga) September 29, 2023
Trump also mocked President Biden's push to convert the federal government's vehicle fleet from gas-powered to electric by 2030, echoing his comments made to autoworkers in Detroit earlier this week.
"So they wanna have an army tank that's electric. You can't get it recharged, it doesn't go far enough, it doesn't go strong enough, but they want electric," Trump told the Anaheim crowd on Friday. "So when we go into enemy territory, we will blast the s**t out of everybody, but at least we'll go in with environmentally nice equipment. Can you believe it?"
Trump jokes about Democrats wanting electric army tanks:

"We will blast the sh*t out of everybody, but at least we will go in with environmentally nice equipment." pic.twitter.com/zQiBNuJp3N

— The Post Millennial (@TPostMillennial) September 29, 2023