The list of Hollywood's glitterati planning one-way international trips is continuing to grow, and on Thursday one of the industry's most well-known actresses pledged that she would also leave America if her home nation elects former President Donald Trump to a second term.
Barbra Streisand, a native of Brooklyn, NY, told "Late Show" host Stephen Colbert that her next farewell tour would leave her gone for good if Trump returns, according to The Western Journal.
"I will move. I can't live in this country if he became president," she said.
The 82-year-old has profited handsomely from American fans for more than six decades in a career spanning both music and movies. Her versatile skillsets made her a household name and also one of the exceptionally rare entertainers to have won awards at the Emmys, Grammys, Oscars, and Tonys.
Asked by Colbert where she would go, Streisand said, "Probably to England. I like England."
WATCH: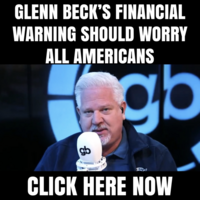 Her dislike for President Trump dates back to his first term when she told The Guardian, "He's a man with no manners! He doesn't see his own flaws; he doesn't know what he doesn't know. You know?"
"I can't bear this man! This is what's on my mind," Streisand said. "This is a dangerous time in this nation, this republic: a man who is corrupt and indecent and is assaulting our institutions. It's really, really frightening."
While Streisand's latest promise of permanent vacation is one in a long time of many, few stars have followed through. Cher promised to head for the planet Jupiter, though she continues to reside in her El Centro, California home. Were she to arrive at her chosen destination, the singer may be surprised to find that the gaseous giant has no solid surface on which to stand.