President Joe Biden unloaded on David Axelrod, the top strategist to former President Barack Obama, in a private gathering after Axelrod suggested that it would be "wise" for the president to consider not seeking reelection.
The remarks, scooped by POLITICO's Jonathan Martin and reported by Fox News, included Biden calling Axelrod a "prick" according to sources who were present for the private meetings. Martin wrote that the name-calling "is not a strategy to win 270 electoral votes."
Axelrod has since backed away from his statements on X where he wrote that Biden should consider stepping aside and allowing the next generation of Democrats to jockey for their party's nomination.
"Only @JoeBiden can make this decision. If he continues to run, he will be the nominee of the Democratic Party. What he needs to decide is whether that is wise; whether it's in HIS best interest or the country's?" Axelrod asked.
"It's very late to change horses," added Axelrod, suggesting that recent polling proves beyond a shadow of a doubt that Biden is in trouble.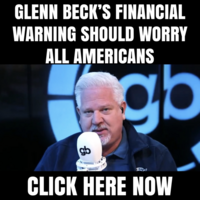 President Biden's animosity is not contained to Axelrod but to the media as a whole. Last week the president got into a heated discussion with Fox News's Peter Doocy after the reporter asked about a recent New York Times poll showing Biden trailing former President Donald Trump in five of six key swing states.
"Because you don't read the polls — there are 10 polls — eight of them I'm beating him in. You guys only do two. CNN, New York Times, check it out. We'll get you a copy," Biden responded, pointing his finger angrily at Doocy.
In private, Martin writes, President Biden may enjoy some feel-good moments by bashing the media, but the catharsis doesn't extend to extinguishing the concern most voters have about his age. The White House has launched a full-scale effort to keep Biden from further stumbles and senior moments in public, but as the oldest-ever U.S. president, it may be too late for Biden to change Americans' perception that he is simply too old to govern.
President Biden faced a Democratic primary challenger in Congressman Dean Phillips (D-MN) and still must contend with Robert F. Kennedy, Jr., who recently announced he was leaving the Democratic Party and would continue to run for president as an independent.