Legendary actor Jon Voight is blasting his daughter Angelina Jolie for criticizing Israel amid its campaign to eliminate Hamas following the terrorist group's attack nearly one month ago.
The Golden Globe winner posted a video on social media saying he is "disappointed" in his daughter for choosing to defend Palestinians at a time when Israel is still reeling from the massacre of over 1,400 citizens, including the slaughter of entire neighborhoods and even babies.
"I am very disappointed that my daughter, like so many, has no understanding of God's honor. God's truths," Voight told his followers.
"This is about destroying the history of God's land, the holy land, the land of the Jews. This is justice for God's children of the Holy Land, Israel. The Israeli army must protect thy soil, thy people. This is war. It's not going to be what the left thinks. It can't be civil. Now, Israel was attacked by inhuman terror on innocent babies, mothers, fathers, grandparents, and you fools calling Israel the problem you should look at yourselves and ask, Who am I? What am I?"
WATCH:

"The people of Israel care for people, they cherish, something these animals don't understand. Well, my friends of all nations, justice will prevail," he added.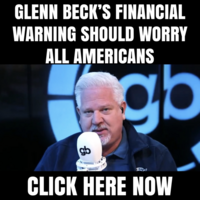 Last week, Jolie posted a message on Instagram where she denounced Israel for its attack on Gaza, writing Hamas's initial attack "cannot justify the innocent lives lost in bombing a civilian population in Gaza." Her denunciation of Israel's campaign builds on a wave of anti-Israel sentiment fomenting among liberals and Democratic members of Congress that in some cases has crossed into outright antisemitism.
Voight has previously criticized President Joe Biden for his international failures and called on his followers to support former President Donald Trump in next year's election.
"What are we to do? What have we become but a nation of destructive behavior? This is now a war, a war against all of us. The Biden administration is a corrupt mob and the Obama administration fuels the cycle," Voight said in the video.
He continued, "My fellow Americans, this is a civil war, and this is the time we must stand for truths. If we don't see this, you, your children, grandchildren, sisters, brothers, will all pay the price for this default."