A secret project is in the works among staffers for President Joe Biden at the White House and on the campaign trail to keep the octogenarian leader of the free world from further tripping and stumbling while out in public.
The details of the scheme, first obtained by Axios, offer a window into the minds of Biden advisors who are acutely aware of how damaging President Biden's missteps — and outright spills — have been to his reelection prospects. Nearly three in four Americans believe the incumbent is too old to complete a second four-year term.
According to the plan, which stretches as far back as November 2021, President Biden must remain committed to a physical exercise regime to improve his gait and balance. He works with Drew Contreras, a medical alumni of the Obama administration, on "proprioceptive maintenance maneuvers" though it is unclear what type of workout that entails.
He has been outfitted with tennis shoes with tougher tread, and he has been seen in recent months boarding and deplaning Air Force One using a smaller auxiliary set of stairs rather than the large primary set which he has twice tripped on in recent years.
Asked for comment, a White House spokesperson told Axios, "This isn't new — it was proactively and transparently disclosed in a 2021 report from the president's doctor and again this year."
"This article fits an unfortunate pattern of media attempting to sensationalize something that has long been public, rather than covering the president's very real achievements for hardworking Americans," spokesman Andrew Bates added.
Earlier this month, White House Press Secretary Karine Jean-Pierre attempted to claim that the White House press corp "can't keep up" with the busy President Biden, which earned her some outright laughing scorn from a CNN reporter.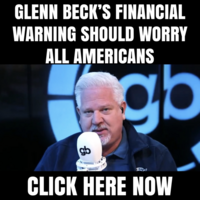 Democrats have privately fumed for months at the president's handlers, citing his full-on spill after tripping over a sandbag at an Air Force Academy graduation and noting his frequent confused looks on which way to go after he finishes talking at a podium. The near-daily encounters have provided a wealth of fodder for Republicans to clip into video snippets and share widely.
While the precautions might earn President Biden some laughter at his expense in the short term, his staff is betting that their moves will provide long-term peace of mind by preventing the kind of infamous public spill that befell Republican presidential candidate Bob Dole in 1996 when he fell off a stage.
The latest polls have shown President Biden trailing former President Donald Trump, leading former allies to hop on the "too old" bandwagon and encourage other Democrats like Robert F. Kennedy, Jr. and California Governor Gavin Newsom to challenge him for the nomination.