President Joe Biden struggled to read the name of a CBS reporter who he was instructed to call on during a press briefing Wednesday, telling the crowd he was "embarrassed" he couldn't recall the reporter's name.
"Uh, I'm embarrassed. I think it's CBS, but I can't remember who at CBS. I'm sorry," said Biden, unaware that the White House typically prints the names of reporters on his briefing sheet while providing him with instructions on which reporters to call on to eliminate the chance of an unscripted question.
WATCH:
The senior moment came following President Biden's meeting with Chinese President Xi Jinping, the first face-to-face encounter in years as both men try to reset their countries' chilly relationship. While their public interactions were warm, the temperature in the room chilled after President Biden continued to refer to Xi as a dictator, prompting Secretary of State Anthony Blinken to shake his head in discouragement.
"Well, look, he is. He's a dictator in a sense that he's a guy who runs a country that is a communist country that's based on one form of government totally different from ours," said Biden as a dolorous Blinken looked on from the front row.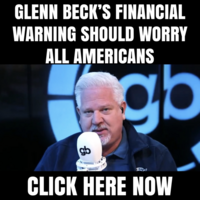 WATCH:
Earlier in the day, President Biden delivered an off-the-cuff remark about Democratic California Governor Gavin Newsom who briefly flirted with a presidential run next year.
"I want to talk about Governor Newsom. I want to thank him. He's been one hell of a governor, man. Matter of fact, he can do anything he wants. He can have the job I'm looking for," Biden joked.
WATCH:
Behind the scenes, White House staff were surely grimacing at yet another verbal faux pas that will prompt more efforts to ensure the public that President Biden is "very much alive" and ready for a second four-year term.
The speech ended with President Biden, true to form, pointing erratically at one side of the stage, then another, as he looked around in confusion for an exit. The Republican National Committee captured the moment, claiming he held a hand railing with a "death grip" as he descended the stairs.
WATCH:

Just last month, former President Donald Trump delivered a humorous monologue about President Biden's inability to find his way off the stage and during one speech attempted to turn 180 degrees and walk through the back wall. He has also caricatured Biden as "walking on toothpicks" at the beach and bearing the brunt of age far too much to effectively serve the country in a second term.