A staid Senate hearing featuring Secretary of State Anthony Blinken was briefly interrupted by a pro-Palestinian protestor who drowned out opening remarks with ranting demands for a ceasefire.
Blinken was on hand to testify before the Senate Appropriations Committee on a supplemental $106 billion package in support of Israel's countermeasures in Gaza. As he began to thank Chairwoman Patty Murray (D-WA) a man stood up and drew the room's attention to his calls for an end to the crossfire.
Shouting about the Geneva Conventions and "densely populated areas" like Gaza, the protestor was pushed out of the room by security as he raised his voice even louder.
WATCH:
"Stop supporting the genocide of the people of Gaza! Ceasefire now! Save the children of Gaza!" he managed to yell before being forcefully removed from the room.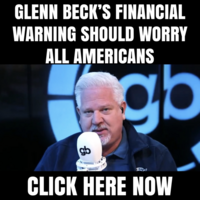 During the outburst, a C-SPAN camera cut back to Blinken, sitting with his hands clasped quietly while waiting for the disruption to dissipate.
Just minutes later, additional protestors from the far-left Code Pink organization stood up, auspiciously positioned right in from the cameras angled at Blinken, held signs calling for a ceasefire, and shouted over him.
"The U.S. is supporting a brutal massacre!" shouted one female protestor who stood on a chair.
"I ask that everyone respect this hearing. We will suspend until the room is cleared," Sen. Murray said over the woman's screeching.
WATCH:

Calls on the left for a ceasefire have been perforated by open antisemitism among protestors on college campuses and street rallies in major urban areas of the nation. Members of Congress including Reps. Ilhan Omar (D-MI) and Rashida Tlaib (D-MI) have faced calls to denounce Hamas for starting the war but so far have refused, offering only occasional outbursts at reporters who continue to dog them with questions.
While a majority of Democrats now support Palestinians over Israelis, President Joe Biden has put distance between himself and his party's base by expressing total support for Prime Minister Benjamin Netanyahu's counterattacks in Gaza. The opening salvos included the shuttering of food, water, and electricity to the territory as Israel's Air Force bombarded Hamas holdouts with a fusillade of hellfire missiles.
Last week, White House national security advisor John Kirby told reporters that a ceasefire would only benefit Hamas.
"We — we do not believe that a ceasefire is the right answer right now. We believe that a ceasefire right now benefits Hamas, and Hamas is the only one that would gain from that right now as — as Israel continues to — to prosecute their operations against Hamas leadership.
"What we have said should be considered and explored are temporary localized humanitarian pauses to allow aid to get to specific populations and maybe even to help with the evacuation of people that want to get out, move more to the south. We do support that. We do not support a ceasefire at this time," said Kirby according to a White House transcript.