Conservative comedian Roseanne Barr joined former President Donald Trump for a Florida rally Wednesday night, and her thoughts on the Deep State's plan to deny the president a win didn't disappoint.
"Aren't we all tired of the Deep State bull****?" thundered Barr to enormous cheers and a refraining chant from the crowd. "We want Trump, the Matador, to kill that g***** bull!"
WATCH:

Sporting a cowboy hat, Barr ended her time on stage by asking the crowd to say a prayer for the entire Trump family before introducing Kimberly Guilfoyle, who is engaged to Donald Trump, Jr.
Since largely leaving Hollywood behind, Barr has rebuilt her career around conservative activism with a take-no-prisoners style of commentary that has hit its high notes during the Republican primary. Last month, she trolled ultra-liberal director Rob Reiner when he wrote on X that "war is not the answer" with respect to President Biden's defense of Israel in its battle with Hamas.
"Biden supporter is anti-war HAHAHAHAHAH," Barr replied. "[W]e had a peaceful 4 years and your fat ass couldn't stand it," referencing the largely uneventful global somnolence under President Trump.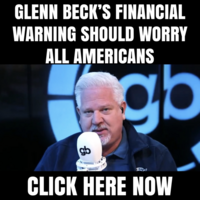 — Citizen Free Press (@CitizenFreePres) October 31, 2023
Barr boasts 1.1 million followers on X and has used her platform in recent weeks to draw attention to street fights between Palestinian supporters and counter-demonstrators like the Black Hebrew Israelites.
"Libtards will have a hard time picking a side here," she snarked.
Libtards will have a hard time picking a side here. https://t.co/Uh57sHB4cz

— Roseanne Barr (@therealroseanne) October 30, 2023
Barr is the latest to join a string of entertainment industry figures to embrace the past four years of President Trump. Royce White, a first-round NBA draft pick, scribbled "Trump Won" on the side of his head during a charity basketball game covered by ESPN. Comedian Chris Rock has called Democrats "stupid" for arresting Trump multiple times while heavyweights in the hip-hop industry like Waka Flocka Flame and Sexyy Red have called for his return.
Wednesday's rally is the second that President Trump has held in lieu of joining his GOP contenders on stage at debates sponsored by the Republican National Committee. The latest debate, sponsored by NBC News, saw Vivek Ramaswamy and Nikki Haley hurl personal insults at one another while Ramaswamy also trained his fire at RNC Chair Ronna McDaniel for the GOP's poor performance in Tuesday's elections across the country. Without President Trump on stage, other commentators like Gavin Newsom and Kari Lake have laughed off the field, declaring it past time for the RNC to cancel the remainder of its debates and get behind President Trump who leads his field of also-rans by chasmic margins.